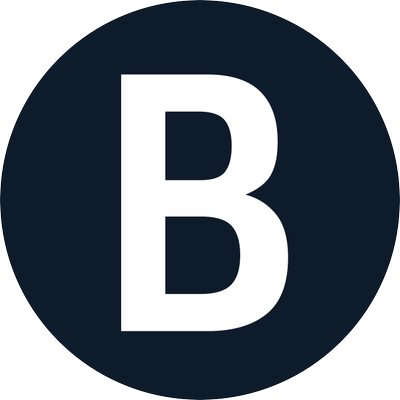 Accredited by NEASC
Social Media Manager
Administrator / Full-Time
Beaver Country Day School, Chestnut Hill, MA
Beaver Country Day School an independent day school located just outside of Boston, serving grades 6-12seeks a creative, innovative, and forward-thinking Social Media Manager. This is a full-time position beginning late spring/early summer of this year.
You may have preconceived notions about what an Independent school looks like, sounds like, what the priorities and values are, what the days entail, and what we spend our time obsessing about.
Drop those before reading any further.
Beaver is a school that has a national and international reputation for being an outlier in education. Part of our brand is to push boundaries and to challenge the established norms of what school is today. We are obsessed with and fully invested in creating an educational experience that positions our students to be ready to thrive in the real world. We don't teach or learn in a bubble here; telling that story and showing that story is integral to the success of the Beaver brand. We want to invite and influence others to join us in redefining what school should be.
Reporting to the Brand Creative Director, the Social Media Manager will work within the marketing department to lead social media strategy. This piece of the marketing mix will be your show and in our marketing office, you've basically got a mighty mini agency to support you in succeeding. From owning the editorial calendar to campaign concepting and production, this position will drive brand engagement and growth across our social channels, as well as identify new opportunities for channels. Think of this role as a hybrid of journalism, design, and marketing where you will use your creative super powers to connect content with community through the lens of our brand. And you'll get to make some really cool stuff! The Social Media Manager will also partner with Beaver athletics in building out a more visible, on-brand presence. You will be a visible figure in the community, attending events, meetings, and classes to capture and craft the stories and moments that engage our community and expand our audience reach.
Skills/Requirements:
WHAT YOULL DO
You'll spend time primarily working with the Marketing Department to continue to build awareness and excitement around the main Beaver brand, and you'll have the opportunity to play a key role in rebuilding and relaunching a major sub-brand: Beaver Athletics (so some knowledge and excitement around athletics is going to come in really handy here).

Create content in the brand voice for all social media channels, including (but not limited to) Instagram, Twitter, and TikTok. We're talking photos, videos, reels … and whatever new feature may launch!

Own editorial and content strategy, calendar, and day-to-day execution

Use the Beaver visual style guide to make templates for various post types, establishing a cohesive look and feel for our social media platforms.

Engage with the community and our partners on social media by responding to tweets, DMs, Instagram comments, and more in real-time, helping us build long-lasting, connected relationships and growing our following.

Develop new and innovative ways to foster conversation and engage with our audiences.

Collaborate with the Marketing Team to establish KPIs, and work with our external SEO agency to assess the data and metrics that inform our social strategy

Capture insights and create a process for reporting social media community management efforts, trends, and opportunities to regularly present to CMO.

Act as the Marketing/Athletics Liaison to strategically partner with the BVR Athletics Social Media Lead to align editorial calendars, create and launch athletics-specific campaign ideas, ensure brand consistency across school and athletics channels, and collaborate on special projects/events as they come up (or, as you come up with!)

Work with other departments in the school, including Academics, Admission, Philanthropy + Engagement teams, to ensure consistent external-facing communications across channels, drafting social media-friendly messaging for initiatives like new program launches, partnership announcements, new student and employee recruitment etc.

We love a student/teacher/classroom collaboration and with a very entrepreneurial community here students love brainstorming with us on how to get the word out about their own projects, businesses, and initiatives. The Social Media Manager needs to be comfortable serving the role of a strategic expert, consulting with our students and faculty from time to time as well.

Stay versed in day-to-day social media & cultural trends and be excited and ready to engage with our community on those topics.

Bring new ideas to the table based on insights from our community.
THE SKILLS YOU NEED
You know how to use your phone to take really good photos and videos and you have your go-to editing apps to bring them to the next level.

You're a strong writer that knows the difference between "their" ,"there" and "they're" and you aren't afraid of a dam good pun.

You know the difference between posting as an individual and posting as a brand, and you're able to do so in an approachable, witty, and creative tone while driving the consistency of the brand.

You have an eye for detail and design. You know what looks good and how to make it look good. Basic photoshop knowledge is a plus.

You're comfortable interviewing people and asking them questions to find their story.

You like being part of a team and collaborating with others to brainstorm creative ideas.
Additional things to know:
We take cleaning and building safety seriously. You can feel confident in an attentive and flexible model of work that prioritizes our community health at every step.

Complete vaccination against COVID-19 (including a vaccine booster) is currently a condition of employment at Beaver. The School considers requests for exemption on medical or religious grounds on a case-by-case basis. The Schools COVID-19 and other policies are subject to change at any time.

Generous Benefits (Health, Dental and more). For more information visit our website.

Breakfast and lunch provided, as well as coffee and snacks.

Free parking and close to the MBTA Green Line D.
Beaver Country Day School
Chestnut Hill, MA
Middle School, High School
Day
All Gender