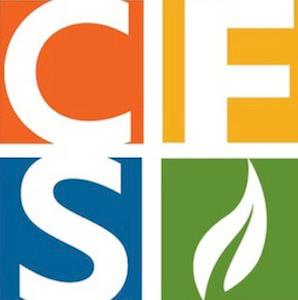 Accredited by AISNE
Sixth Grade Math & Humanities
Faculty / Full-Time
Cambridge Friends School, Cambridge, MA
MIDDLE SCHOOL SIXTH  GRADE HUMANITIES AND MATH POSITION
2022-2023
Cambridge Friends School, the only Quaker School in Massachusetts, is a renowned leader in teaching social justice and equality, with a commitment to project-based, experiential learning. Guided by the six Quaker Testimonies of Simplicity, Peace, Integrity, Community, Equality, and Stewardship, Cambridge Friends School focuses on educating the whole child in an environment that best positions the child for their success. Cambridge Friends School is deeply committed to preparing each child for the road ahead in high school and beyond, and to inspiring a life-long love of learning.
Cambridge Friends School seeks a dynamic Middle School Sixth Grade Humanities and Math teacher to start in September 2022. The creation of this new teaching position reflects the growing enrollment at Cambridge Friends School. The successful candidate will have a deep understanding of project-based, concept-based, inquiry-based, learning. We desire a candidate who has the versatility and talent to carry out all responsibilities necessary to teach in a small, inclusive school, including but not limited to the following: documenting curriculum, developing, and delivering high-quality lesson plans and instruction, classroom management, and integrating social justice and issues of equity into the curriculum, while participating richly and fully in the life of the School.  Candidates should hold a bachelor's degree in English Literature, Humanities, Mathematics, Education, or a related field; and have experience teaching mathematics and Humanities at the Middle School level. Our ideal Middle School teacher is a passionate, compassionate, collaborative, dedicated, and reflective practitioner who uses creativity as the basis for unique lesson plans that are brought to life in a fun, energetic, and skillful way. Other desired attributes include strong leadership and communication skills and the ability to motivate and inspire a diverse range of learners in a positive manner.
This is a full-time position that includes additional supervision responsibilities of middle school students during your time on campus. We seek an experienced teacher who can help us fulfill our mission to provide an outstanding education guided by Quaker principles.
QUALIFICATIONS:
Bachelor's degree, preferably Masters, in humanities, math, education or in one or more related fields.
experience developing hands-on, project and problem-based curricula.
experience in teaching middle school humanities and math.
excellent oral and written communication skills.
knowledgeable and appreciative of the developmental needs of young adolescents.
able to differentiate instruction based on individual needs with a particular focus on project-based curriculum.
committed to collaborating and working as part of a larger middle school team.
able to communicate effectively with parents, both in person and in writing.
committed to the creation and sustainability of an inclusive, anti-racist, anti-homophobic, equitable learning environment for all students.
It is Cambridge Friends School's policy to provide equal employment opportunity to all employees and applicants for employment without regard to race, color, sex, religion, pregnancy, identity, national origin, ancestry, age, physical or mental disability, genetic information, marital status, veteran status, military service, application for military service, or any other status protected by applicable law.
Qualified candidates should send a letter of interest, resume, and references to:
hiringcommittee-mshummath@cambridgefriendsschool.org  with "Middle School Humanities and Math" in the subject line.
Cambridge Friends School
Cambridge, MA
Early Childhood, Elementary, Middle School
Day
All Gender