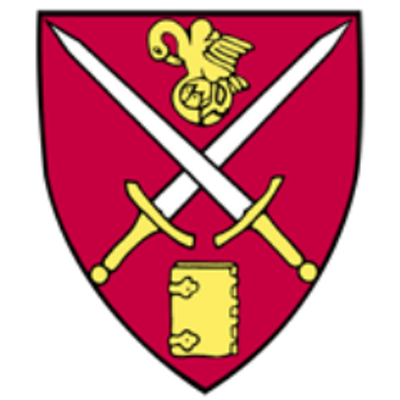 Accredited by NEASC
Senior Editor & Writer
Staff / Full-Time
St. Paul's School, Concord, NH
Summary: The senior writer/editor is an editorial thought leader and expert storyteller well-versed in creating compelling and inspiring content that is audience-focused and reflective of the organization's core mission and values. This person is a seasoned editor and accomplished writer who can produce engaging, strategic content for print and digital media. The senior writer/editor has a passion to pursue perfection with the written word, a sharp editorial eye, and the versatility to create, adapt, and improve communications from a variety of departments for multiple constituencies. In this role, the senior writer/editor is a lead writer and editor for the department, alongside the director and associate directors, and is expected to assist the director in maintaining, promoting and evolving the voice of the School through internal and external communications. An instinct for what makes a good story; an ability to effectively manage multiple projects; a passion for delivering high-quality content; and a sense of joy derived from working with a dynamic team toward a common mission are essential for this role.
Essential Duties and Responsibilities include the following. Others may be assigned at any time at the discretion of the employee's supervisor.
Serves as one of the lead writer/editors for the department and shepherds the "voice" and brand of the School in every piece.
Is an audience-aware storyteller and reporter who develops detail-rich, people-driven stories through excellent reporting and writing.
Writes and edits for multiple audiences, internal and external, and produces mission-centric, compelling content for all School print and digital platforms.
Contributes to department's school life and alumni publications as writer and a supporting editor.
Serves as a key member of the editorial team in brainstorming, creating, and transforming story ideas into compelling writing for advancement and admission materials, as well as other strategic communications.
Engages with multiple members of the SPS community, across disciplines and departments, to develop rich content that portrays the School experience today.
Assists in the drafting of reports, case statements, and presentations as needed. 
Supervisory Responsibilities:  None
Travel Requirements: Occasional travel may be required.
Qualification Requirements: 
To perform this job successfully, an individual must be able to perform each essential duty satisfactorily. The requirements listed below are representative of the knowledge, skill, and/or ability required. Reasonable accommodations may be made to enable individuals with disabilities to perform the essential functions. 
Bachelor's degree; preferably in English, communications, marketing, or journalism.
A minimum of 5-8 years of professional communications experience in a similar role in an educational or nonprofit environment, news organization, or creative agency preferred.
Proven experience in publishing and editing audience-driven, high-quality content in print and digital mediums.
Demonstrates expertise in communicating targeted messages to key internal and external audiences, including students, parents, alumni and prospective families of independent schools or higher education institutions.
Impeccable editing and proofreading skills and a familiarity with Associated Press style.
Demonstrated mastery of high-quality, professional-level copywriting and editing, including experience writing, editing, proofreading, and organizing content for multiple channels and platforms.
Excellent interpersonal skills and ability to clearly and persuasively communicate concepts and ideas, as well as serve as a clear, supportive editor for writers.
Ability to adhere to strict deadlines, work in a fast-paced environment, and exercise a very high level of attention to detail.
Proficiency with computer applications common in a communications and publishing environment.
Physical Requirements:
The physical demands described below are representative of those encountered while performing the essential functions of this position. Reasonable accommodations will be made to enable individuals with disabilities to perform these essential functions.
The physical demands of this job require frequent standing, walking, sitting, speaking, and hearing.
Specific vision abilities required include close vision, distance vision, depth perceptions, and the ability to adjust focus.
The employee must be able to communicate by oral and written means in an appropriate business manner and have cognitive skills to understand instructions, readily recall facts and details, and make effective decisions under pressure.
Must be able to climb stairs and be capable of using visual display keyboard with continuous wrist movement on a keyboard
Must occasionally lift and/or move up to 25 pounds
Work Environment:  The work environment characteristics described here are representative of those an employee encounters while performing the essential functions of this job.  Reasonable accommodations may be made to enable individuals with disabilities to perform the essential functions.
Work is performed in a professional environment with a wide variety of individuals having differing functions, personalities, and abilities, including working with diverse groups of people in a variety of work settings
Work requires being indoors and outside on occasion during all four seasons of the year
Normal work schedule is Monday through Friday, regular business hours. Additional hours may be required, including being available for emergency communications needs during the evenings or weekends
COVID Vaccine Policy
St. Paul's School requires all community members to be fully vaccinated against COVID-19 and remain up to date with COVID-19 vaccine boosters.
St. Paul's School
Concord, NH
High School
Boarding
All Gender
Religiously-Affiliated