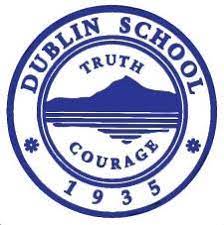 Accredited by NEASC
Senior Accountant
Staff / Full-Time
Dublin School, Dublin, NH
Summary: This position reports directly to the Controller and is a full-time, salaried, year-round position. The Senior Accountant is generally responsible for all student billing and other revenue billings, recording of all deposits, investments, journal entries, accounting reports, audit preparation, and other duties as required. This position will be a vital member of the Business Office team and work closely with the Development Office.
Essential Duties/Responsibilities:
Student Billing
Monthly student billing for tuition and fees.

Monthly student billing of the bookstore, field trips, and various other charges.

Communication with parents regarding billing and student accounts.

Reconcile the Student Accounts with the associated Revenue accounts on a regular basis and complete required audit work papers for the year-end audit.
Investments
Monthly investments reconciliation and journal entries for both endowments and stock gifts.
Gifts
Record all gifts (stocks, cash, and in-kind donations)

Monthly reconcile all gifts with the Development office to ensure gifts have been recorded properly

Prepare and reconcile annual fund, temporarily and permanently restricted gifts report for both revenue and expenses.
Assists the Controller with Cash Management
Monitor cash balance in the checking account to ensure proper levels of cash are maintained to run the operations of the school

Notify the Controller immediately if cash seems lower than required.

Notify the Controller of any endowed or restricted gifts received to insure the proper investment.

Reconciliation and preparation of endowment transfers from bank account to endowment accounts

Preparation of bank deposits and record all deposits in the general ledger

Assists the Controller with wire transfers and authorization requests.
Assists the Controller in Compiling all Monthly, Quarterly & Annual Report Processing
Monthly trial balances for all departments

After all accounting is completed for each month on a timely basis (by the 15th of the next month) in conjunction with the Controller, reconcile and analyze the general ledger for variances.

Prepare reconciliation of annual gifts, restricted gifts, and capital campaign gifts with Development Office personnel.

Prepare reconciliations of accounts associated with Student Billing Accounts (assets, liabilities, revenues, and expenses).

Complete and enter all required journal entries to ensure that the general ledger is accurate and up to date.
Audit Preparation
Work closely with the Controller for annual preparation of all audit work papers.

Complete all work papers as directed by the Controller.

Work with auditors to ensure accuracy of all accounting work completed.
Other Duties as Required.
Cross-Trained as a back-up to Accounts Payable and Credit Card Processing:
Manage the supply requisitions and purchase order preparation.

Ensure all requisitions have proper department head authority

Place orders to vendors and notify departments of orders placed.

Properly receive all accounts payable invoices and ensure accuracy of billing.

Properly code and track invoices for payment.

Enter all accounts payable into the accounting software for payment.

Process all accounts payable payments on a timely basis, taking advantage of any early payment discounts.

Manage the accounts payable files.

All other accounts payable work as needed.
Cross-Trained as a back-up to Payroll Processing:
Prepare biweekly payrolls for all employees.

Collect and ensure accuracy of all timesheets. Interact with departmental supervisors to ensure that people are being accurately paid.

Review each payroll thoroughly with the Controller or Human Resources.

Ensure that each employee is properly paid and coded to the appropriate department.

Monitor and maintain all vacation and sick records for employees.

All other payroll reports as needed.
Qualifications and Requirements: To perform this job successfully, an individual must be able to perform each essential duty satisfactorily, with a focus on detail. The requirements listed below are representative of the knowledge, skill, and/or ability required to perform these essential functions. This list is intended to be illustrative, but not exhaustive. Reasonable accommodations will be made to enable individuals with disabilities to perform the essential functions unless those accommodations would impose an undue hardship on the school.
Preferred education and/or experience: Bachelor's degree (BA) or equivalent from four-year College or technical school in accounting or business, or 5 years related experience and/or training; or equivalent combination of education and experience.
Communication skills: Ability to compose letters, correspondence, and reports that will be read by a wide-ranging audience (faculty, staff, parents, administrators, Board, etc.). Ability to analyze documents, instructions, and procedure manuals. Communication is a key quality.
Mathematical Skills: Ability to add, subtract, multiply, and divide into all units of measure, using whole numbers, common fractions, and decimals. Ability to compute rate, ratio, and percent.
Certificates, Licenses, registrations: may require a valid residential driver's license with a safe driving record.
Other skills and abilities: Computer proficiency in Excel and Word, spreadsheet, word processing, and accounting required. Proficiency using an adding machine/calculator by touch.
Work Environment: The work environment characteristics described here are representative of those an employee encounters while performing the essential functions of this job. Reasonable accommodations will be made to enable individuals with disabilities to perform the essential functions of this job unless those accommodations would impose an undue hardship upon the school.
The employee may occasionally work near moving mechanical parts.

The employee may have to ascend and descend stairs and inclines.

The noise level in the work environment is occasionally loud.

The employee is regularly (once per day) required to lift up to 25 pounds at a time.

The employee may work with a computer for hours at a time.
Dublin School
Dublin, NH
High School
Day, Boarding
All Gender