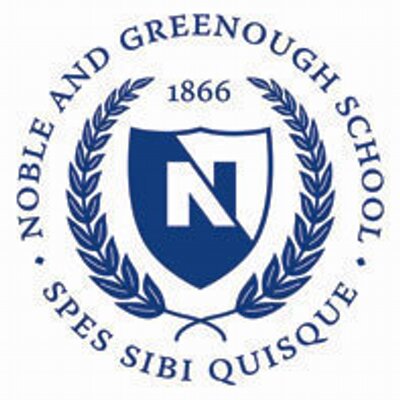 Accredited by NEASC
Senior Accountant
Staff / Full-Time
Noble and Greenough School, Dedham, MA
Founded by George Washington Copp Noble in 1866, Noble and Greenough School is a non-sectarian, rigorous academic community dedicated to motivating and inspiring students to achieve their highest potential and to lead lives characterized by service to others. Nobles is committed to creating a learning environment that represents diversity of race, gender identities, sexual orientation, religion, ethnicity, national origin, background, experience, and perspective. Doing so is intrinsic to our mission and improves the educational experience for all.
The senior accountant (SA) makes over 90% of the monthly journal entries.  The SA prepares and reconciles spreadsheets to back up the trial balance (for use by the business office and the auditors); is responsible for most of the cash management at N&G, including capital calls, wire, and internal transfers, and bank account reconciliations; and books the monthly journal entry for department expenses charged to the N&G credit card.  This position maintains spreadsheets and enters key data for gift accounting and endowment investment accounting and manages the cash needs/stipends for the Upward Bound program. The SA will need to gain overall knowledge of many business office functions, including A/P and A/R so s(he) can back up those positions. 
Essential Job Duties and Responsibilities
Preparation and reconciliation of spreadsheets for management and the audit.  These spreadsheets include but are not limited to advances, net pay, prepaid medical & dental, dependent care and flex medical reimbursement accounts, long-term care, A/P, prepaid expenses, prepaid insurance, A/R, transfer and exchange, incidentals, and fixed assets.

Journal entries include, but are not limited to, benefit allocation, postage, monthly recurring, split interest funds, cash and payroll allocations, interest income and expense, capital calls, and transfers.

Cash management includes setting up or releasing wire transfers, communication with the bank as necessary, bank reconciliations, petty cash, and other account reconciliations.

Maintenance of the Nobles credit card account includes updating card holders, and limits, and alerting the bank of travel plans for various trips. There is a large journal entry imported, edited, and posted by the SA.  This is a time-consuming process and involves communication with many cardholders in order to get receipts and proper accounts for posting.  Good communication skills and patience are crucial for this monthly endeavor.

Data entry and spreadsheet maintenance for gift accounting and endowment investment fund accounting.

The SA is responsible for preparing the quarterly releases spreadsheet and accompanying journal entries and reconciling all balances to the financial

 Audit preparation – make sure schedules back up to trial balance, prepare and organize information for auditors and answer questions and provide backup as needed.

Miscellaneous responsibilities include quarterly payroll tax reconciliation, data storage/record retention, sales tax web filing, and annual abandoned property claims.
Qualifications and Skills Required for Position
This person will possess superior character and integrity; demonstrate strong organizational, interpersonal, communication, and leadership skills.  
Bachelor's degree in Accounting and 5-7 years of accounting experience, preferably in a similar setting.  
Enthusiasm for working in an independent school setting and desire to embrace the school mission and values.
Attention to detail
Good time management skills; ability to adapt to changing priorities
Self-starter and team player
Proficiency in Excel, Word, Google suite and software similar to Senior Systems
Patience – need to be able to handle interruptions, multi-task and prioritize tasks
Noble and Greenough School is committed to providing a fully on-campus, safe, educational experience for our students and the community. Consistent with those goals, Noble and Greenough has a COVID-19 vaccination policy. Students, faculty, and staff are required to be vaccinated for COVID-19 unless there is an approved exemption for a medical reason or if the vaccine conflicts with sincerely held religious beliefs, practices, or observances, which must be documented to the School and approved. If hired, you will be required to submit a copy of a COVID-19 vaccination card.
 PHYSICAL DEMANDS
While performing the duties of this position, the employee is frequently required to sit, communicate, reach and manipulate objects, tools, or controls. You must be able to climb a flight of stairs while carrying a file box – approximately 10-15 pounds as there are no elevators to our storage room.  Minimum physical exertion. Manual dexterity and coordination are required over 75% of the work period while operating equipment such as a computer keyboard, mouse, phone, and similar machines.    
BACKGROUND CHECKS
National Fingerprinting and full background checks including a Massachusetts CORI and SORI are required prior to employment.
People of color, people with disabilities, members of the LGBTQ community, religious minorities, and members of other historically underrepresented groups are encouraged to apply.  To apply, please complete the online application and upload a résumé with cover letter addressed to: Laura Bishop, Controller.
Noble and Greenough School
Dedham, MA
Middle School, High School
Day, Boarding
All Gender