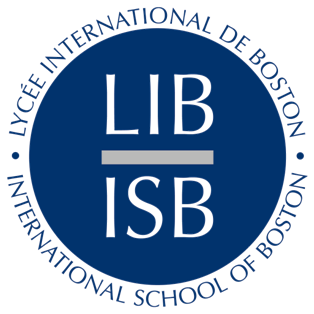 Accredited by NEASC
Secondary School Counselor
Faculty / Part-Time
International School of Boston, Cambridge, MA
The International School of Boston seeks a part-time counselor for the Secondary School Division for the 2022-23 school year.
The primary responsibility of the person holding this position is to be a resource in the area of social & emotional and psychological wellbeing of students. The Middle and Upper School Counselor is available to attend to urgent and ongoing student wellbeing matters as they arise, meeting with students, providing support to faculty and staff regarding such issues, or referring students for outside support. The counselor responds to short-term and medium-term student needs that impact their learning, their well-being at school, and their school social environment.
Direct Student Support
Meet with students and parents when counseling support is indicated.

Meet with groups of students during lunch time as a proactive measure in helping students deal with issues related to social and/or emotional areas.
Resource, Information and Communication
Serve as a resource to Teachers, US/MS Division Director, Curriculum Coordinators, Student Support Team and Parents on developmental, socio-emotional, and psychological issues of students.

 Lead and participate in the Well-being and Student Support 

 Be part of meetings with faculty and staff when discussing student issues.

Provide guidance and recommendations to Teachers regarding student needs pertaining to wellbeing.

Serve as a resource to families when well-being concerns arise.

 Assist in providing referrals for out of school mental health resources and provide collateral communication and team support. 

Work with the Division Director to facilitate communication with parents about student behavioral and/or socio-emotional issues.

Keep teachers informed of student issues as necessary within the limits of confidentiality.

collaborate with the coordinator of the MS Advisory program to help develop and implement SEL advisory curriculum.

Teach SEL curriculum (such as stress management and mental health awareness) across MS and US grades. 
Administration
Keep documentation and records regarding all students who receive support. Maintain information with safeguards towards privacy of information in line with professional licensure requirements.

Keep the MS/US Division Director informed of legal obligations related to the handling of student safety issues.

Participate in regular Counseling and Health & Wellness Department meetings and strive to maintain a school-wide student support team approach
Qualifications
The ideal candidate is licensed, has prior experience working in schools, and experience working with a multicultural perspective. French language proficiency is preferred but not required.
International School of Boston
Cambridge, MA
Early Childhood, Elementary, Middle School, High School
Day
All Gender