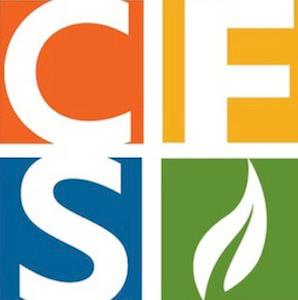 Accredited by AISNE
Second-Grade Teacher
Faculty / Full-Time
Cambridge Friends School, Cambridge, MA
Cambridge Friends School, a pre-kindergarten through eighth-grade Quaker School located in Cambridge, Massachusetts, is seeking a second-grade parental leave teacher for the remainder of the 2022-2023 school year. Cambridge Friends School is a mission-driven school with a commitment to project-based, experiential learning. Guided by the six Quaker Testimonies of Simplicity, Peace, Integrity, Community, Equality, and Stewardship, Cambridge Friends School focuses on educating the whole child in an environment that best positions the child for success. Guided by our mission, we are dedicated to social justice and equity. We engage students in meaningful academic learning within a caring community strongly committed to social justice.
The Position: A successful candidate will be knowledgeable in developmental and grade-appropriate content and pedagogy and a collaborative educator. Candidates should be committed to culturally responsive teaching that makes meaningful connections between students' identities and life experiences and their learning and be invested in the School's ongoing anti-bias efforts. A successful candidate will carry out all responsibilities necessary to teach in our small, inclusive school and will participate richly and fully in the life of the School. Candidates should have a Bachelor's in Education, Early Childhood, or a related field (Masters preferred) and experience teaching Lower School-aged students.
JOB REQUIREMENTS
Qualifications:
Experience teaching elementary school children
Knowledgeable and appreciative of the developmental needs of second-graders
Able to use a variety of instructional strategies to meet the needs of all ability levels, with a particular focus on project-based curriculum
Knowledge of and familiarity with Reading and Writing Workshop models
Familiarity with the TERC: Investigations in Numbers, Data, and Space math curriculum
Demonstrated knowledge of "best practices" in teaching and learning
Ability and desire to challenge and support students at all levels
Familiarity with the use of formative assessments to inform instruction
Proficiency with the purposeful use of digital technologies
Committed to collaborating and working as part of a team
Evidence of strong, positive student and classroom management
Familiarity with Responsive Classroom practices
Commitment to professional development and ongoing learning
Able to communicate effectively with parents, both in person and in writing
Committed to the creation and sustainability of an inclusive, antiracist, antihomophobic, equitable learning environment for all students.
Schedule: The typical academic day for substitutes at Cambridge Friends begins at 7:45 am and runs until 4:00 pm and 7:45 am to 5:00 pm on Tuesdays.
Cambridge Friends School
Cambridge, MA
Early Childhood, Elementary, Middle School
Day
All Gender