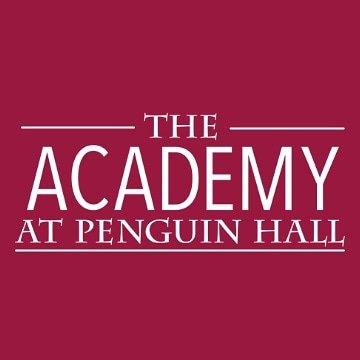 Accredited by NEASC
Science Teacher–Biology
Administrator / Full-Time
The Academy at Penguin Hall, Wenham, MA
The Opportunity
The Academy at Penguin Hall, an innovative college preparatory school for girls in grades 9-12, seeks a full-time science teacher beginning in the 2022-23 academic year. Successful candidates will have a degree in the field and secondary school teaching experience. Responsibilities include teaching five sections (Biology and Anatomy & Physiology), developing curriculum, and working as part of a collaborative department. Experience in broader STEM subjects, including Environmental Science, is an asset. Other responsibilities include serving as an advisor, sponsoring a club and/or activity, and participating broadly in the life of the school. Candidates must be able to teach in person, and teacher certification is not required. The Academy at Penguin Hall seeks and supports diversity in its faculty and staff, and seeks candidates who will contribute to anti-racism and anti-bias principles and practices in and out of the classroom. 
Our Program and Ideal Candidate
Our science curriculum encourages students to explore life with a critical eye and an open mind, and we emphasize observation, analysis and communication skills at every level. Technology is integrated to allow our students to gather and analyze data and contribute to relevant issues in the field, and our unique campus and location provides  unparalleled opportunities for experiential learning and supporting our ongoing sustainability efforts. The ideal candidate will be a flexible, innovative educator with deep content knowledge and an infectious enthusiasm for science, an understanding of and love for working with students in grades 9-12, and a command of pedagogical best practices. They will model a growth mindset, actively pursue professional development, and be an effective collaborator with a high-performing, fun-loving faculty.
Responsibilities
Teach five science classes to multiple grade levels (Biology and Anatomy & Physiology)

Develop an inclusive classroom culture that supports the social and emotional well-being of all students

Create engaging, student-centered lessons, materials and assessments

Serve as advisor to a small group of students

Communicate with students and parents in a timely, constructive manner
Participate in curriculum development and review, including the proposing and teaching new science electives as appropriate

Collaborate and communicate regularly with other faculty, administration and parents about the academic, social, and emotional health of students

Actively pursue relevant, ongoing professional development

Participate in the professional life of the school by attending meetings, serving on committees and carrying out other duties as directed

Engage in the life of the school community outside of the classroom
Preferred Qualifications
Bachelor's degree in related science required; advanced degree preferred

At least 3-5 years experience teaching science at the secondary level

Effectively differentiates instruction and c

an successfully use a variety of teaching strategies

to meet students' needs

Routinely reflects on their lessons, seeks feedback and has desire to continually grow their teaching practices

Has proven track record of creating equitable and inclusive curriculum and learning environments

Uses

technology thoughtfully and creatively to enhance teaching and learning

Excellent interpersonal, written, and verbal communication skills
About The Academy at Penguin Hall
The Academy at Penguin Hall is a dynamic independent school for girls in grades 9-12 situated on a 50-acre campus in Wenham, MA, on the North Shore of Boston. With a mission of educating, enlightening and empowering young women to live and to lead exemplary lives, our college preparatory program fosters adventurous thinkers and compassionate leaders who embrace a culture of kindness and academic accomplishment. Our program is based on current research about how girls learn best, and moves students beyond a mastery of fundamental skills to the excitement of inquiry, iteration and reflection. Upon graduation, students have a clear understanding of who they are as learners, thinkers and individuals. In addition to competitive salary and benefits, faculty enjoy working in a collegial, growth-oriented, and joyful community. We seek faculty who will actively contribute to an equitable and inclusive learning environment where all can thrive academically, personally and professionally.
To apply, interested candidates should email a cover letter, résumé, and contact information for three references to employment@penguinhall.org. 
We strongly encourage applications from people of color, LGBTQ educators, or educators from communities that are historically underrepresented in independent schools. We are committed to an inclusive school experience for all those who come to work at The Academy at Penguin Hall.
The Academy at Penguin Hall is an equal opportunity employer and does not discriminate against any applicants or employees on the basis of race, color, religion, sex, gender identity or expression, age, national origin, marital status, sexual orientation, genetics, pregnancy or pregnancy-related condition, veteran or active military status, physical or mental disability, or any other category protected by state, federal or local law.
The Academy at Penguin Hall
Wenham, MA