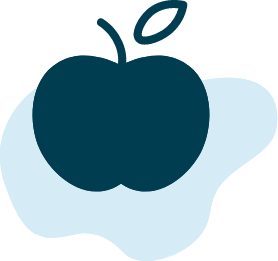 Accredited by AISNE
Science or Middle School Position
Faculty / Part-Time
Touchstone Community School, Grafton, MA
Touchstone Community School seeks a part-time 7/8 grade Science Teacher for the 2022-23 school year.  A full time position would be considered if incorporating other roles, such as leading advisory, teaching math, and wellness. This individual is a reflective, life-long learner with a passion for experiential, transformative, place-based, and project-based learning. This person has a deep respect for young people and is passionate about progressive education, anti-racist and anti-bias learning environments, eco-literacy, emergent and integrated curriculum, and nature-based education. Teachers are encouraged to teach to their strengths, take on areas of growth, and lead others to new learning and understandings. Some key areas of interest and expertise this person could have include engineering, design, biology, ecology, chemistry, and physics. Geometry, algebraic thinking, and coding may also be areas of interest.
Touchstone Community School is a co-educational independent day school enrolling approximately 85-100 students, ages 2.9 years old through 8th grade. Located in Grafton, MA, Touchstone offers a progressive, hands-on environment where a natural pace of development is respected, and play, community, integrated curriculum, and social justice activism are emphasized. Our mission at Touchstone is to cultivate a joy of lifelong learning through transformative intellectual, social, and emotional growth.
Skills, Qualifications, Responsibilities
-Committed to anti-bias, anti-racist, and anti-homophobic education
-Knowledgeable and appreciative of the developmental needs of middle school students and dedicated to supporting students' individual social and emotional development
-Eager to utilize Responsive Classroom, Collaborative Problem Solving, and Learning for Justice standards
-Experience facilitating middle school students' learning with an emphasis on real world applications and exploration
-Expertise in one or several scientific domain(s)
-Dedicated to collaborating with colleagues and partnering with parents
-Passionate about outdoor-based education and eco-literacy
-Facility with developing messy, thematic learning experiences for young people
-Familiarity with using design thinking strategies for building empathy
Touchstone welcomes candidates who will add to the diversity of our community and who have demonstrated a commitment to diversity, equity, and inclusion in their teaching and learning.
Touchstone Community School is an equal opportunity employer and does not discriminate on the basis of race, color, religion, national or ethnic origin, ancestry, sex, disabilities, sexual orientation, gender identity and expression or family composition, or any other status protected by applicable law in the administration of its employment.
To Apply: Please submit your cover letter and resume to sallyk@touchstoneschool.com
Touchstone Community School
Grafton, MA
Early Childhood, Elementary, Middle School
Day
All Gender