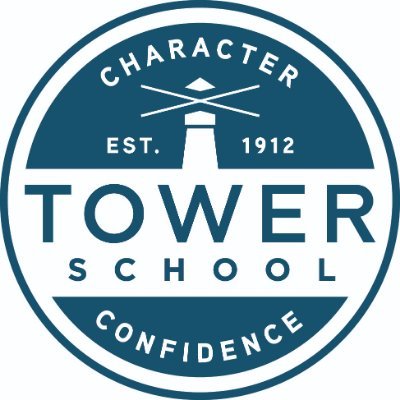 Accredited by AISNE
School Receptionist and Administrative Associate
Staff / Part-Time
Tower School, Marblehead, MA
Tower School is an independent PreK-8 school located in Marblehead, MA. Our mission is to teach our students to think critically and creatively, to develop joyful curiosity, to embrace challenge and apply their knowledge with confidence, and to thrive within a community rich with diverse perspectives and talents.
Tower School seeks a friendly, warm and detail-oriented individual to serve as the School Receptionist and Administrative Assistant. Candidates should be meticulous, reliable, able to work independently, and prepared to multi-task within a busy/high-energy elementary and middle school work environment.
Designation: Part-time: afternoon hours. This is an 11-month position, with time off during school vacations and in the summer.
Salary commensurate with experience.
Primary Responsibilities
 Receptionist
Welcome visitors and maintain campus security through visitor sign-in process
Serve as initial contact with School for prospective parents. Answer preliminary questions, and direct callers to the appropriate Admission Director and/or the school website.
Answer phone, direct calls or communicate messages as appropriate
Keep the office and lobby area clean and well organized, daily
Maintain voicemail system and record/update messages as needed
Indicate student tardy arrivals and early dismissals in attendance database
Assist Tower's extended day program staff by registering drop-in students and communicating attendance changes with teachers
Maintain various school/office supplies for reception and office needs. Assist Information Technology Director with toner/copier repair and order requests.
Maintain driver's licenses and auto registration records of field trip chaperones
Assist during emergencies and drills and when there are medical issues
 Administrative
With Controller, maintain accounts payable; assist with check log maintenance, manage incoming and outgoing mail
Manage Campus Facilities Rental contracts
Organize and maintain attendee lists for meetings and events held virtually or on campus
Report maintenance issues to Facilities Department as they arise
Facilitate the parents association's work with regard to their fundraising events (i.e., School Store, Pizza days, etc.)
Arrange for police detail for school events
Organize and monitor Faculty Room Clean-Up rotation; kitchen use sign-up sheets; faculty phone tree; maintain faculty mailboxes labels
Summer camp: Answer questions regarding camp, registration, employment, etc., when the Camp Director is not available (December-June). Assist in administering employment contracts, licenses, Board of Health certification
Fill in for Academic Administrative Associate and School Nurse as needed
Provide general administrative assistance as needed
Knowledge and Skill Requirements
Proficiency in Microsoft Office Suite and Google Workspace tools (Gmail, Docs, Sheets)
Working knowledge of Zoom Video Conferencing platform
Experience working with databases, familiarity with Veracross, Family ID a plus
Excellent oral communication skills and attention to detail
Comfort in learning new technology and adapting to change.
Tower School is an inclusive community; we welcome candidates who add to the cultural, racial, and gender diversity within our school community. We are an Equal Opportunity Employer.
Applicants should send a resume and cover letter to patti.gillis@towerschool.org.  Please indicate Receptionist and Administrative Assistant in the subject line.
Tower School
Marblehead, MA
Early Childhood, Elementary, Middle School
Day
All Gender