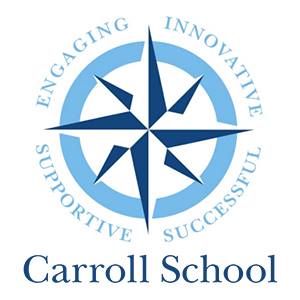 Accredited by NEASC
School Nurses
Seasonal
Carroll School, Lincoln, MA
Program: June 27th to July 29th, 2022, 8:00 am – 4:00 pm
Staff Orientation: June 22nd-24th, 2022
Open to candidates with full availability or partial availability for job-sharing arrangements
Summer School Overview:
Summer@Carroll is a five-week program for students entering grades 1-9 who have been diagnosed with a language-based learning difference, such as dyslexia. Students participate in academic classes in the morning and recreational activities in the afternoon.
In an effort to address the greatest need of each child, we recognize that diversity and inclusivity are essential to a child's learning experience. Our work is important, and we welcome candidates who add to the diversity of our community and demonstrate a commitment to equity and inclusion in their work.
Research shows that underrepresented groups apply to jobs only if they meet 100% of the qualifications. Carroll School encourages you to break that statistic and apply. No one ever meets 100% of the qualifications. We look forward to your application.
Position Summary:
School nurse to work for the Summer@Carroll program on the Lower School campus in Waltham or Middle School campus in Lincoln. This position reports to the Director of Summer@Carroll and works cooperatively with staff, parents, and students to ensure that students' medical needs are met on an acute and ongoing basis.
Compensation:
Compensation for Summer 2022 has been significantly increased due to the critical nature of this position during the COVID-19 pandemic. We are excited to share further details regarding the position and compensation with candidates; please reach out if interested in learning more.
Responsibilities:
Assist S@C Directors and Health Care Consultant to prepare for and manage the health and safety requirements of Summer@Carroll
Attend and assist with health-related trainings in S@C Staff Orientation
Prepare students for S@C via communication with parents/guardians regarding their child's health related needs
Review all health records of students and staff to ensure physical and immunization information is compliant with state regulations
Collect, review, and manage emergency action plans, medication, and treatment orders
Provide mandated emergency, health and safety training for summer staff
Communicate appropriate student health information to summer staff
Ongoing monitoring of staff/student adherence to health and safety regulations
Provide emergency and acute care for ill and injured students
Manage and administer medication
Qualifications:
Bachelor's Degree in Nursing or equivalent, R.N.
Minimum of two full years of employment as a Registered Nurse in Massachusetts in a child, community health, or other relevant clinical nursing setting.
Valid license to practice as a Registered Nurse in Massachusetts, current First Aid and CPR certificates.
To Apply:
Carroll School is an equal opportunity employer and actively seeks candidates who represent diversity.
Carroll School
Lincoln, MA
Elementary, Middle School, High School
Day
All Gender
Serves Special Needs