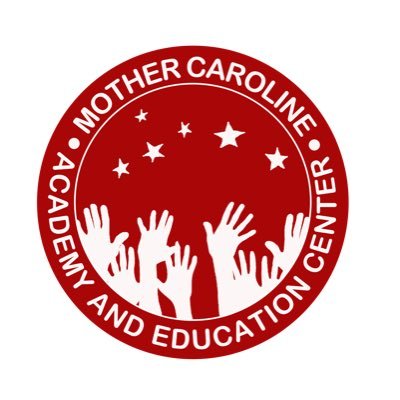 Accredited by AISNE
School Nurse RN
Faculty / Full-Time
Mother Caroline Academy & Education Center, Boston, MA
Mother Caroline Academy and Education Center
Full-Time School Nurse Position Job Description
for 2022-23 Academic Year
Mother Caroline Academy seeks a full time School Nurse for the 2022-2023 academic year. The school nurse will serve as the Medical Director of the Academy five days a week from approximately 7:30am-3:30pm. The school nurse will handle student health cases throughout the day and school year.
The School Nurse is required to have either an associate's or bachelor's degree in nursing.
Applicants must also be licensed as a registered nurse (RN). Certification through either the state Department of Education or Department of Health may be necessary. In addition to any and all school situations, processes, and circumstances requiring medical attention, the school nurse will be the manager and main contact for all Covid-19 related protocol, procedures, and creation of school protocol guidelines to ensure a safe and healthy environment for students and staff.
Responsibilities for School Nurse
● Perform all testing and implement guidelines for the Covid-19 pandemic in adherence to federal regulations around the Covid-19 pandemic
● Order medical supplies (PPE) and set up a comprehensive nursing office which will be built in the near future
● Monitor the building for Covid-19 regulatory equipment
● Perform hearing, vision and other health screenings
● Treat students and staff as needed and maintain medical records
● Develop care plans for students with ongoing conditions
● Consult with teachers, families, school administrators and other school staff regarding student care
● Administer medication
● Monitor and collect student immunization records to ensure complete medical history information for all students
● Educate students and staff on health procedures
● Conduct educational sessions on self-esteem, weight stigma, eating disorders and any other health topics affecting middle school aged students
Qualifications for School Nurse
● Registered Nurse (RN) license
● Knowledge of many areas of adolescent health including mental health
● Knowledge of school laws and policies
● Ability to work independently and with others
● Ability to communicate well with local health officials
● Ability to assess situations and act quickly
● Current CPR/AED certification
● Knowledge of MA state health and US federal Covid-19 regulations
● Ability to multitask in a fast-paced environment
Hours:
Daily 7:30 am-3:30 pm
Vacations and school closures generally follow Boston Public Schools.
Compensation:
Commensurate with experience
How to Apply:
Please send a resume, cover letter, and a list of three references to:
Annmarie Quezada, Head of School
Mother Caroline Academy & Education Center
515 Blue Hill Avenue, Dorchester, MA 02121
After we receive your information, you will be contacted about next steps.
Mother Caroline Academy & Education Center
Boston, MA
Elementary, Middle School
Day
Girls