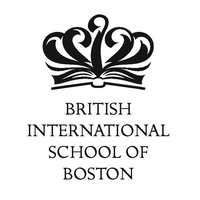 Accredited by NEASC
School Nurse (RN)
Full-Time
British International School of Boston, Boston, MA
School Nurse Job Description
The British International School of Boston is a growing independent private school situated in the popular area of
Jamaica Plain, Boston, MA. We are seeking a highly motivated and experienced Nurse with strong interpersonal
and communication skills, to join a supportive team in a successful and expanding school. School nursing is a
specialized practice of professional nursing that advances the well-being, academic success, and lifelong
achievement of students. To that end, the school nurse facilitates positive student responses to normal growth
and development, promotes health and safety, intervenes with actual and potential health problems, provides
case management services, and actively collaborates with others to build student and family capacity for
adaption, self-management, self-advocacy, and learning. The school nurse keeps abreast of Public Health policy
and issues which may impact on the health and well-being of the school and community.
This is a full-time position (40 hours per week) working Monday through Friday, 8.30a.m. to 4.30p.m.
Our organization is entrepreneurial, growth-oriented, and energetic. If you seek a challenging, exciting role —
while working with talented and passionate people — this might be the position for you.
Duties and Responsibilities
• Provide first aid to students and staff.
• Develop IHP's for students in need of them.
• Coordinate the management of students with life threatening allergies (LTA) in school. The management
of LTA takes a multidisciplinary approach of collaboration between the family, student, heads,
administrators, nurse, classroom teacher(s) and specialists, food services/cafeteria staff, lunch/recess
paraprofessionals, transportation department and custodial staff. Awareness, prevention and emergency
preparedness are crucial elements in the management of a student with LTA.
• Provide counseling, support, educational materials and teaching to students, parents and staff regarding
medical procedures, health promotion and disease prevention.
• Teach staff medical procedures, pertinent to a student or faculty's medical needs.
• Collaborate with staff, especially when there is a student who requires a multidisciplinary approach.
• Inform the Head of any parental, faculty and/or student health concerns.
• Maintain HIPPA confidentiality and privacy laws.
• Dispense and supervise medication administration according to Massachusetts State regulations.
• Check emergency O2 and AED monthly.
• Replenish first aid kit supplies monthly.
• Review medical paperwork for student trips. Pack a first aid kit containing supplies, a Confidential List
and pertinent medications 24 hours prior to the trip.
• Assist faculty in teaching wellness curriculum topics.
• Promote and assist staff in maintaining a safe school environment.
• Contribute a monthly wellness article to The Beacon.
• Serve as a member of the Health & Safety Committee.
• Ensure incoming student's immunization records meet Massachusetts requirements.
• Review physical exams and other medical documentation for all incoming students, note pertinent
medical data on Engage, Confidential List, and Epi-Pen list as indicated.
• Ensure that incoming students participating in interscholastic sports have current physical examinations
for each sports season. MIAA requires a physical examination prior to participation in any school sport.
A physical is valid for 13 months prior to the start of the season.
• Update and disseminate important documents as data change: Confidential List, Epi-Pen list and photo
collage.
• Monitor expiration dates of all medications. Send reminders to parents before medications outdate.
• Keep abreast of changes in Massachusetts Laws and the Massachusetts School Nurse Manual.
• Submit immunization reports to the Massachusetts Department of Public Health, as required.
• Report all communicable diseases to the Head and DPH. Educate staff, students and faculty, as
indicated. Collaborate with the DPH if there is a reported communicable disease.
• Review and revise medical data in the parent and staff handbook, admissions packet and Health & Safety
manual ongoing and at the end of the academic year.
• Conduct health screenings: vision, hearing, growth and scoliosis, as time permits.
About our school
Founded in 2001, British International School of Boston (BISB) is a top tier private school located in the Jamaica
Plain neighborhood of Boston. We create a personalized learning experience for every student: building their
character, growing them academically and setting them up to thrive. We are a global learning community of
learners who are committed to global citizenship and innovation, cultivated through a collaborative and diverse
learning journey. Naturally, at BISB, you'll find children who are happy, motivated, committed and love learning.
Our community invests in staff with ongoing CPD opportunities and community-building opportunities to help you
get the most out of your time at BISB and in Boston. Our state-of-the art facilities provide engaging learning
environments for students and staff alike. Located in Jamaica Plain, one of the most well-known neighborhoods in
the heart of Boston, our campus is steps away from internationally renowned theaters, museums, outdoor parks,
hiking & biking trails, and 40 kilometers of public beaches. Our highly supportive parents choose the BISB not
only because of its safe, family-friendly setting that's within walking distance from their homes, but also, they can
also engage fully in the life of the school as well as their children's education. BISB is part of Nord Anglia
Education (NAE) and was NAE's first international school to open and operate in New England. BISB is
accredited through the International Early Years Curriculum, the International Primary Curriculum and the Council
of International Schools. To learn more about our wonderful school please visit our school website .
EEO Statement
We are an equal opportunity employer, and all qualified applicants will receive consideration for employment
without regard to race, color, religion, sex, national origin, disability status, protected veteran status, gender
identity, sexual orientation, pregnancy and pregnancy-related conditions, or any other characteristic protected by
law.
British International School of Boston
Boston, MA
Early Childhood, Elementary, Middle School, High School
Day
All Gender