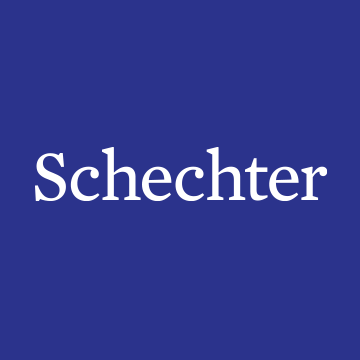 Accredited by AISNE
School Nurse (PreK-Grade 3)
Staff / Full-Time
Solomon Schechter Day School of Greater Boston, Newton, MA
Schechter Boston seeks a responsible, compassionate and caring school nurse for the Stein Campus, where students attend from PreK-3. The nurses' hours are 7:45 am – 4:15 pm. The nurse reports to the Director of Students Experience PreK-5, and works collaboratively with the school nurse at the Wells Campus (Early Childhood Program and Grades 4-8) and members of the Counseling team.
Job Description:
Manage student health needs, including: medication administration, episodic care, wellness needs, associated documentation and communication regarding student care. 

Maintain accurate up-to-date physical and immunization records for all students.

Initiate referrals to parents (or school personnel) for interventions, remediation and/or follow through with a pediatrician.

Conduct all required screenings and testing in accordance with the MA Department of Public Health. 

Create and implement educational programs to promote student health and wellness.

Conduct proactive and preventative faculty training e.g. Blood Borne Pathogens, Epi-Pen, and so on in order to maintain the health and safety of students and staff.

Work with the Head of School, Director of Student Experience PreK-5, School Nurse (Wells Campus) regarding Covid-19 protocols and activities.  This may include (and not be limited to) pool testing; rapid tests; reporting; contact tracing etc.

Liaise with the Medical Advisory Board staff and Gateways Nurse.

Develop and/or Student Health Plans as needed. 

Help prepare school accident reports.

Prepare accurate and timely reports as required by the State or other agencies.

All other duties as assigned.
Experience/Qualifications:
Valid MA R.N. license.

Bachelor of Science in Nursing degree. 

At least three years of clinical nursing experience in pediatrics, family practice or school health.  

Ability to work independently, and also collaboratively as part of a team.

Must have strong interpersonal/ communication skills to interact with students, families, and faculty. 

Must maintain strict standards of professionalism and confidentiality, given access to sensitive information.

Possess strong computer and database management skills.

Ability to respond to a medical emergency in an urgent manner on the School's property.

Ability to climb stairs, stand for long periods of time and lift 50 pounds.

Prior work experience in a Massachusetts Public School is helpful (though not essential).  Some State reporting is required.

Knowledge of State laws relating to health issues.

Proven record of work performance in current and previous roles.



Please note: All employees must be vaccinated against COVID-19 unless they qualify for an exemption accommodation.
Pay & Benefits:
Competitive salary; commensurate with experience

We provide a competitive salary and comprehensive benefits package that supports our faculty and staff, including: health insurance, prescription drug benefit, vision, healthcare/dependent

care flexible spending account (FSA), long term disability, life insurance, 403(b) with employer matching, tuition reduction for employees' children, paid holidays, sick time and personal time, and early dismissal on Fridays.
To Apply:
Please send your resume and cover letter to jobs@ssdsboston.org.  
About the School:
Schechter Boston creates a Jewish educational experience where each child, 15 months through eighth grade, will be known, belong, be engaged, be inspired and be prepared.  Faculty, staff and students at Schechter benefit from a highly collaborative, mutually supportive environment in which each person's individual strengths are recognized and cultivated, and are vital to the success and learning of the community as a whole. Individuals who work at Schechter Boston must thrive in a culture that lives every day by the following cultural values: 
Believing there is no limit to better

Providing honest and kind feedback

Failing forward

Leaning into complexity

Being kinder than necessary
Accessible by public transportation:
Schechter is accessible by NewMo, a Newton-sponsored ridesharing service from the following stations: Newtonville Station (Commuter Rail- Worcester Line), Needham Heights Station (Commuter Rail- Needham Line) Chestnut Hill Station (MBTA Green Line-D), Newton Highlands Station (MBTA Green Line- D). NewMo lets you book a ride ($2/ride) from any of these stations to the Wells Avenue Business District, where the school is located.  
Solomon Schechter Day School of Greater Boston
Newton, MA
Infant / Toddler, Early Childhood, Elementary, Middle School
Day
All Gender
Religiously-Affiliated