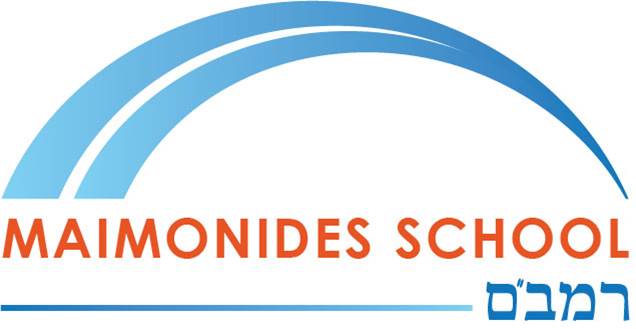 School Nurse
Staff / Part-Time
Maimonides School, Brookline, MA
Maimonides School, an Orthodox Jewish day school in Brookline, Massachusetts, is seeking an experienced school nurse who will serve in a pivotal role that bridges health care and education.  This is a part-time position, 1-3 days a week, up to 17 hours/week.  This position is available until June 30, with the possibility of an extension into the 2022-23 school year.
School nursing is a specialized practice of professional nursing that is accountable for the well-being, academic success, and life-long achievement of students.  To that end, school nurses facilitate positive student responses to normal development; promote health and safety; intervene with actual and potential health problems; provide case management services; and actively collaborate with others to build student and family capacity for adaption, self-management, self-advocacy, and learning.
Principal Responsibilities:
Provide direct nursing care to students and staff; assessment, planning, intervention, evaluation, management, and referral as indicated. Provide medically prescribed interventions, including medication administration and nursing procedures.
Implement and record required screening programs; notify parents when further medical evaluation is indicated.
Prepare and maintain student health records, including current immunizations as mandated by state regulations. Create Individual Health Care Plans for students with health care concerns.
Administer daily and PRN (as needed) medications and nursing care procedures prescribed by the student's physician.
Collaborate with staff in development of IEP's as indicated.
Initiate emergency procedures for students and staff as needed.
Complete and submit state-mandated reports and surveys as required by M.D.P.H.
Promote positive safety practices and model best strategies for hygiene, injury prevention, and disease transmission mitigation.
Collaborate with school administrators and personnel in assessing and improving the social and emotional climate of students and faculty.
Utilize a distinct knowledge base for decision making in nursing practice.
Utilize effective written, verbal, and non-verbal communication skills.
Collect information about health and development status of students.
Develop a nursing diagnosis and care plan for students with specific health needs.
Carry out appropriate referral and follow-up care.
Collaborate with school guidance/social work personnel.
Identify, delineate, and clarify the nursing role; promote quality of care; and demonstrate professional conduct.
Collaborate with other professionals, team members, and community providers in assessing, planning, implementing, and evaluating programs and other school health activities.
Establish a process to identify students at risk for physical and psychosocial problems.
Identify health-related needs for students being reviewed for I.E.P.s. Complete and submit I.E.P.s, attend and participate in team/parent meetings.
Collect data for relevant health information, end-of-month reports, and annual reports on significant areas of health/safety concerns.
Serve as a member of pertinent committees and teams supporting the school.
Serve as a liaison among school, home community health agencies, and other healthcare professionals.
Serve as a resource to the administration on environmental health and safety issues.
Assume responsibility for continuing own education, meeting requirements for licensure and/or recertification.
Obtain expert consultation, supervision, and peer review as needed.
Maintain confidentiality of student records in accordance with governmental regulations.
Performance of other job-related duties as assigned.
Required Qualifications:
Must have a valid license to practice as a registered nurse in the state of Massachusetts (M.G.L. c. 71, s. 53).
Hold a minimum of a baccalaureate degree in nursing from a college or university program in nursing accredited by the National League for Nursing.
Maintain certification in cardiopulmonary resuscitation from a recognized provider (i.e. American Red Cross, American Heart) and certification in First Aid.
Minimum of 2 years of experience in nursing, preferably in school nursing, pediatrics, or public health.
Preferred Qualifications:
Demonstrated experience supporting students with complex health care and/or psychological needs.
DESI certification.
Master's Degree in Nursing.
Physical Requirements:
Daily desk work including significant amounts of telephone and computer time; frequent walking both inside campus buildings and outdoors throughout campus; navigation of stairs as a part of daily routines; and the ability to respond quickly and efficiently to injury/illness incidents.
Salary is commensurate with experience.
Please send your résumé and credentials to Betty Gladstein, Director of Health Services, at bgladstein@maimonides.org.
Maimonides School
Brookline, MA
Early Childhood, Elementary, Middle School, High School
Day
All Gender
Religiously-Affiliated