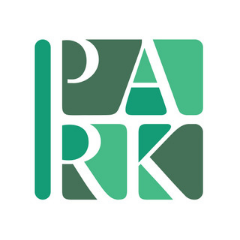 Accredited by AISNE
School Nurse
Staff / Full-Time
The Park School, Brookline, MA
​
The Park School is a Pre-K to Grade 8 independent school in Brookline, MA dedicated to excellence in education. The cornerstone of Park's program is academic excellence, combining both high standards of scholarship and the encouragement of each child to develop to their greatest potential. Our school community fosters a nurturing environment in which children develop curiosity, express creativity, appreciate the value of hard work and discipline, and experience the joy of learning. Park's faculty encourages each student to strive for intellectual, physical, and moral growth and to become contributing members of the community.
The School Nurse reports to the Director of Health Services. This is a part-time 0.75 FTE, 10-month position for the school year (12:00 to 6:00 PM Monday through Friday). The ideal candidate will demonstrate an enthusiasm for supporting students, faculty and staff, and parents regarding matters of health, wellness, injury/illness prevention, and medical care.
Assess students' health and refer students to urgent care or the emergency room, as necessary.
Provide first aid care and health assessment .
Coordinate care for acute or chronic health needs.
Be available to work in partnership with, and communicate by phone and email with the Director of Health Services regarding student health concerns.
Maintain confidential records and other relevant health data.
Administer daily scheduled medications for students and as needed medications for both students and staff.
Support ASP (after school program) health concerns and collaborate with the Athletics Director to minimize sports-related injuries.
Maintain inventory of medical supplies, equipment, prescribed medications and OTC medications.
Daily communication by phone, email or in-person with families, advisors, staff and faculty for student specific health needs
Active nursing license in MA must be current and maintained.
A minimum of a baccalaureate degree in nursing from an accredited college or university is required.
Current certification in CPR Adult/Child, and Automated External Defibrillator (AED).
Certification from the National Board of Certification of School Nurses is valued.
Prior experience working in a school environment is preferred.
Prior experience in triage nursing is valued.
Demonstrate clinical competency in school nursing practice and oversee the health care for students, providing first aid care and medically prescribed support and/or services.
Awareness and appreciation of a culturally diverse community including racial, ethnic, socioeconomic, language and gender identity diversity.
Ability to maintain electronic medical records. Experience with Magnus Health is preferred.
Must be able to navigate a multi-building campus in all weather conditions.
Must be able to communicate verbally and in writing to employees, students, parents and medical professionals.
Please visit Park's career page to complete an application and upload your resume, cover letter, leadership/philosophy statement, and the names of three to five references including two present or past supervisors.
Competitive salaries and benefits are offered, including a strong professional development program.
This is an equal opportunity employer and we do not discriminate on the basis of race, color, religion, national or ethnic origin, ancestry, sex, disabilities, sexual orientation, gender identity and expression or family composition or any other status protected by applicable law in the administration of its employment, education, admission, financial aid, and other policies and programs.
We welcome candidates who will add to the diversity of our community and who have demonstrated a commitment to diversity, equity, and inclusion in their teaching and learning.
Job applicants must have legal authorization to work in the United States. The Park School will not sponsor an employment visa or take over sponsorship of an employment visa at this time for this role.
​
The Park School
Brookline, MA
Early Childhood, Elementary, Middle School
Day
All Gender