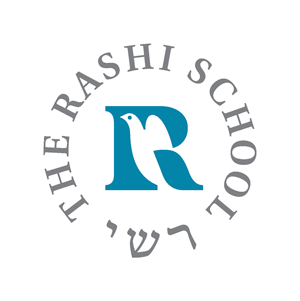 Accredited by AISNE
School Nurse
Staff / Interim
The Rashi School, Dedham, MA
The Rashi School, the Boston area's Reform Jewish independent school serving students in grades K–8, seeks a full-time Registered Nurse to cover a parental leave from August 22, 2022-October 21, 2002. Under the supervision of the Assistant Head of School, the School Nurse is responsible for the operation of the School Health Center Monday-Friday from 7:45 AM-3:15 PM.
The Rashi School is the Boston-area K-8 Reform Jewish independent school. In our warm and inclusive community, children are appreciated for who they are as they learn and develop their identities. With the school's foundation of rigorous academics and differentiated instruction and a mission rooted in social justice, we want our students to ask the tough questions—not just the who, what, where, but the how, why, and what can I do to fix it? Rashi graduates have the confidence to try new things and to fail forward. With kindness at their core, they become change agents in the school and beyond.
Interested candidates should send a cover letter, resume, and 3 professional references to jobs@rashi.org.
Position Responsibilities:
Assess and provide first aid care to ill and injured students, faculty, and staff.

Assist individuals with specialized health care needs.

Maintain confidentiality, document and notify parents/ guardians, and/or Emergency Medical Services (EMS) as necessary.

Remain with and give comfort to ill or injured students until released to the parent/guardian.

Observe and report any unusual behavioral finding or unsafe student activity to school administrators. 

Communicate student health concerns, allergies and activity restrictions to teachers on as needed basis, with parent consent. 

Assume the responsibilities of a Massachusetts Mandated Reporter.

Assist in administration of medications according to physician and parent instructions.  Communicate with physicians and parents to obtain authorization forms. Notify parents of prescription refills as needed. Maintain appropriate documentation and communication.

Maintain a clean, orderly and safe health office.  Dispose of biomedical waste and hazards according to established procedures. Maintain inventory of heath and first aid supplies within budget. Manage medications in locked cabinets.

Prepare and restock first aid kits for classrooms and field trips as assigned. Maintain confidential student health records and accident reports including treatment records/logs, emergency information, immunization records, disability, and allergy information, and hearing/vision screening results.

Receive and review new student health files.

Perform duties as related to pandemic management including but not limited to performing on-site testing for staff and students as needed, conducting contact tracing in the school community, updating health protocols to reflect most recent guidance from MDPH and DESE, communicating positive cases to MDPH and local board of health, educating students, staff and families about risk mitigation.

Perform related duties as assigned.
Requirements:
Degree from an accredited nursing program.

Current valid MA State License as a Registered Nurse.

Minimum of one year of medical/clinical experience as a Registered Nurse.

Knowledge of state and federal health and safety regulations.

Current CPR/AED/ First Aid Certificate issued by an authorized agency

Prior experience in school or camp serving students in Grades K-8 is strongly preferred
Physical Requirements:
Able to speak and hear to exchange information in person and on the telephone.

Able to visually assess student injuries and illnesses.

Use of hands and fingers to operate a computer keyboard and medical equipment, perform first aid and CPR.

Able to sit, stand, bend, and walk for extended periods.

Able to push/pull a wheelchair. 

Able to lift 50 lbs (able to lift a middle-school aged child).
Hazards:
Potential for contact with blood and other body fluids, blood-borne pathogens, and communicable diseases.

Chemicals including antiseptics and disinfectants.

Contact with potentially violent students.
The Rashi School
Dedham, MA
Elementary, Middle School
Day
All Gender
Religiously-Affiliated