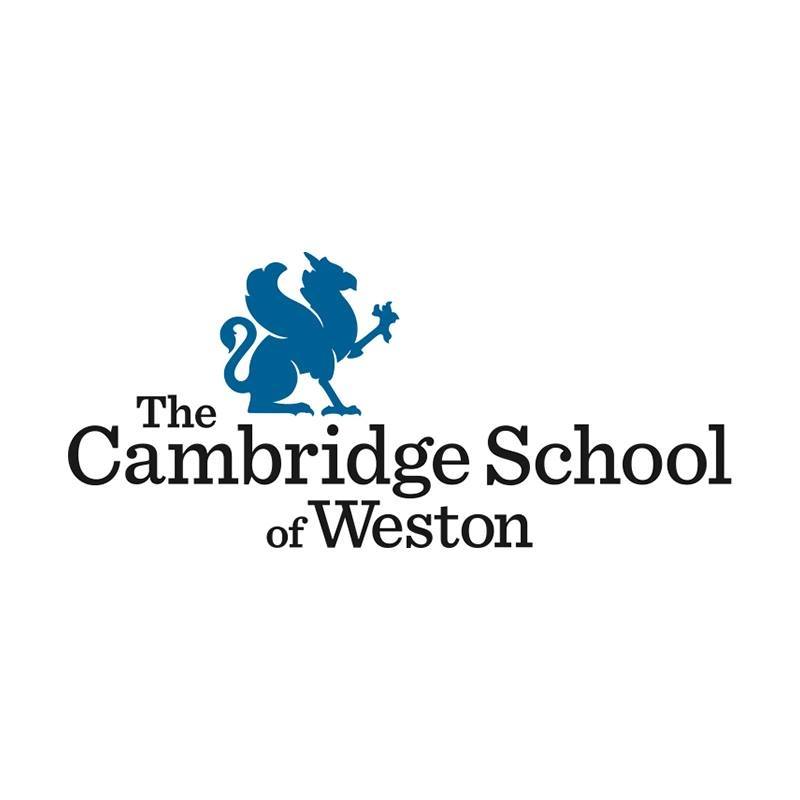 Accredited by NEASC
School Counselor/Wellness Coordinator
Staff / Full-Time
The Cambridge School of Weston, Weston, MA
School Counselor/Wellness Coordinator
Date Posted: June 2022                                                                                        Start Date: August 2022
Description: 11 month, full-time exempt position
The Cambridge School of Weston seeks a School Counselor/Wellness Coordinator with an interest in working in a collaborative school community. The successful candidate will have a demonstrated interest in working with adolescents and their families preferably in a school setting.
Clinical Role:  
Provide school-based social, emotional, and educational guidance for students
Provide triage care for emerging and ongoing emotional health issues and make referrals to outside
clinicians for assessment and treatment planning
Provide consultation and education regarding adolescent mental health, learning, and
development issues for students, faculty, and parents/guardians.
Facilitate suicide prevention program inclusive of mental health screening for grades 9 and 12.
Administrative/Programmatic Role:
Teach in the 9th grade Promoting Awareness program (one 90-minute block per week)
Provide leadership for all aspects of the peer mentor program including application/selection process, training, facilitating orientation, weekly community group meetings, and other ongoing groups throughout the year
Support in the coordination of school-wide health education and prevention programs
Develop, in conjunction with the Health Team, Assistant Head of School for Student Life, and Director of Residential Life personal, social, and wellness education lessons/discussions to be delivered through the advising and residential programs
Skills and Qualifications:
Master's degree in school counseling, psychology, social work, or a related field.
Minimum of 1-3 years in related field
Demonstrated interest in working with adolescents
Must have the ability to drive school vehicles and possess a valid Massachusetts driver's license prior to the start date
The School Counselor/Wellness Coordinator is a member of:
The Health Team: (convenor) Meets regularly to discuss health issues and health programming.
The Core Team: Meets weekly to discuss students in need.
Sexual Harassment Assault Response and Empowerment (SHARE): Assists in the coordination of education/prevention efforts regarding issues of sexual harassment and assault.
To Apply for This Position:
Please send a cover letter, resume, and the names and contact information of three references to: counselor-wellness@csw.org – No phone calls, please.
Deadline for Application:
The position will remain open until filled.
 School Description:
A leader among America's progressive independent schools, The Cambridge School of Weston (CSW) has been at the forefront of educational innovation since 1886. At this day and boarding high school located in Weston MA, creative, motivated students embrace challenging work and address complex questions — with curiosity and courage. Inspired by the diverse perspectives and high expectations of our justice-minded community, they find and develop what is extraordinary in themselves and in the world around them. CSW's mission is to provide a progressive education that emphasizes deep learning, meaningful relationships, and a dynamic program that inspires students to discover who they are and what their contribution is to their school, their community and the world.
The Cambridge School of Weston does not discriminate on the basis of race, color, religious creed, retaliation, national origin, ancestry, sexual orientation, gender, gender identity/expression, disability, mental illness, genetics, choice of health insurance, marital status, age, veteran status, or any other basis prohibited under applicable law. We are an equal opportunity employer, and we encourage candidates who will increase our diversity to apply
The Cambridge School of Weston
Weston, MA
High School, Post Graduate
Day, Boarding
All Gender