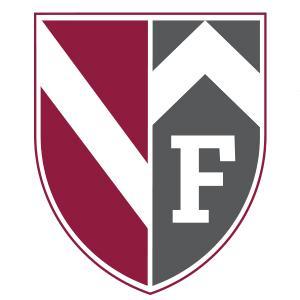 Accredited by AISNE
School Counselor
Faculty / Full-Time
The Fessenden School, Newton, MA
About Us
The Fessenden School, in West Newton, MA, is an all-boys independent day and boarding school serving 525 students from Pre-K to Grade 9. The School seeks to employ individuals who will share our commitment to supporting The Fessenden School's mission to cultivate each boy's talents and develop in balance his character, mind, and body in an inclusive and joyful community. For over 100 years we have been committed to the education of boys, and our facilities, curriculum, and programs are designed with the necessities of boys in mind. 
Position Summary
The School Counselor provides social-emotional and behavior support to students in grades Pre-K to Grade 9. In collaboration with the School Psychologist, the School Counselor works with students, families, teachers and administrators to assess students, determine needed support for them, and provide short-term counseling. 
Responsibilities
The essential functions include, but are not limited to the following:
Attend Student Support Team meetings with the Division Heads, School Psychologist, Director of Residential Life, Director of Learning Resources, and others

Work with individual students to provide counseling support

Communicate regularly and effectively both orally and in writing with parents and faculty

Document student performance and progress toward meeting established goals and objectives or benchmarks

Manage student social groups and programs

Observe classrooms to assist teachers in planning effective educational strategies for all students

Organize and lead parent programming in collaboration with the School Psychologist

Conduct student group activities as deemed appropriate by the School Psychologist, Assistant Head of School, and division heads 

Oversee lunch, recess, and study halls as needed

Performing other duties as assigned.
Qualifications 
Possesses a professional and personable demeanor and enjoys working with students

Understands and has an appreciation for boys

Demonstrates a commitment to ongoing development of cultural competency skills

Has training in behavioral psychotherapies and/or Applied Behavioral Analysis (BACB preferred)

Holds a master's degree in School Counseling, Psychology, or related field from NASP-accredited institution  

Holds a licensure (or license eligible) as a school counselor, social worker, or related professional

Is trained and certified in School Crisis Prevention and Intervention.

Has strong technology skills and is proficient in Google applications including Gmail, GoogleDocs, Google Calendar

Is well-organized and strong attention to detail

Possesses excellent written and verbal communication skills

Is discrete and able to handle confidential and sensitive matters appropriately

Ability to serve in a diverse community of colleagues, students and parents

Demonstrated commitment to inclusion, justice, diversity and equity

Actively teach and model inclusion, equity and social justice

Successful criminal background check
Physical Demands and Work Environment
The physical demands described here are representative of those that must be met by an employee to successfully perform the essential functions of this position. Reasonable accommodations may be made to enable individuals with disabilities to perform the functions. The requirements for performing the duties of this position are as follows: 
Frequently required to walk, stand, sit, talk and hear

Regularly required to bend, stoop, crouch and/or kneel

Occasionally required to lift and/or move objects weighing up to 25 pounds

Majority of work is performed in a school/classroom environment, and the noise level in the environment is usually moderate
To Apply
Submit an application through Fessenden's Career Site. Please include a resume and cover letter. 
The Fessenden School encourages applications from candidates with diverse or minority backgrounds.
The Fessenden School believes that each individual is entitled to equal employment opportunity without regard to race, color, religion, gender, national origin, age, disability, genetic information, sexual orientation, ancestry, veteran status, or any other characteristic protected under federal, state, or local anti-discrimination laws. The School's equal employment opportunity practices extend to recruitment, hiring, selection, compensation, benefits, transfer, conditions, and privileges of employment.
We are interested in every qualified candidate who is eligible to work in the United States. However, we are not able to sponsor visas.
The Fessenden School
Newton, MA
Early Childhood, Elementary, Middle School, High School
Day, Boarding
Boys