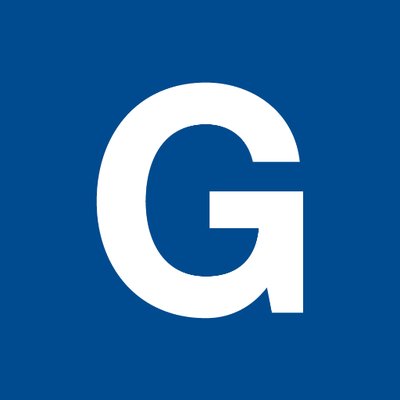 Accredited by NEASC
School Counselor
Faculty / Full-Time
Gould Academy, Bethel, ME
School Counselor
Gould Academy is seeking a qualified School Counselor to join our caring community in Bethel, Maine !  The School Counselor plays an essential role as a member of the Health Services team. They offer crucial supportive counseling, referrals, and education regarding mental health to the school community. This individual is a passionate advocate for the emotional and behavioral well-being of both students and the community. 
Relationships 
All Gould employees and affiliates.
Essential Qualities of Employment
Team Building and Culture Shaping Mindset

Ethical and Responsible Decision Making

Effective and Culturally Responsive Communication

Collaborative Framework for Innovation and Results
Essential Duties and Responsibilities
Counseling and Direct Student Support
Provide culturally appropriate consultative, clinical and evidence based services for student crisis intervention

Provide direct clinical work, including crisis, short term, and case management

Maintain up-to-date clinical communication and documentation ensuring student privacy and confidentiality

Provide acute crisis management as part of on-call rotations

Provide individual and small group support for students as needed, and maintains appropriate communication and support for families, and relevant staff

Refer students to outside providers  for appropriate care
Programmatic Support
Assist in the development and implementation of  programs, preventative activities, and  group counseling that include a variety of approaches from therapeutic to holistic wellness techniques

Conduct faculty, staff, and student leader in-service training and educational opportunities on mental health and wellness related topics
Support the Admission Office by reviewing student files and conducting conversations with outside mental health professionals as needed during the admission process
Management
Assist student support teams in creating and implementing student support plans

Maintain excellent communication between students and their families, their Gould support team, and outside providers and agencies related to student care

Maintain documentation as required by State Law and Health Services policies and procedures
Community Life and Professionalism
Participate with student intake days

Attend staff meetings and trainings

Participate in Community Life duties, as assigned by manager

Adhere to policies in the Employee Handbook and Community Guide

Meet daily professional expectations regarding attendance, timeliness, deadlines, communication, and professional development
Qualification Requirements
MA in School Counseling, MSW, or related field; relevant licensure and experience working as a school counselor

Active license in the state of Maine to provide mental health counseling (provisional license will be considered, supervision is available)

Understand legal standards regarding compliance with state and federal laws, and the ability to maintain appropriate confidentiality

Current NAMI gatekeeper, or similar suicide prevention training program 

Basic software literacy in Google Suite

Valid passport and US driver's license 

Pass a criminal and sexual offender background check

Obtain CHRC clear status from the Maine Department of Education
Other Duties
This job description in no way states or implies that these are the only duties to be performed by this employee.  They will be required to follow any other instructions and to perform any other duties requested by their manager and/or the Head of School.
Physical Work Environment
These physical requirements are not exhaustive and additional job-related physical requirements may be added to these by individuals on an as-needed basis.  Corrective devices may be used to meet physical requirements.
It is essential to be able to meet the physical demands of sitting for prolonged periods of time at a desk or computer workstation, using repetitive arm, hand and finger movements  

Continuous use of fine motor skills such as push/pull and to grasp objects/paper

Must be able to occasionally lift 10 lbs

Ability to frequently bend, stand, stoop, walk,  and sit

The successful candidate will have demonstrated the ability to work in a semi-open office setting with frequent in-person interaction and numerous interruptions  

Ability to visit and move around on and off-campus must be able to travel to all campus locations and to appropriate training and/or meetings as required
This is a full-time, 10 month, exempt position beginning mid-August for the school year or sooner if possible. Benefits include a generous retirement plan match, cost sharing for health and dental insurance, free $50,000 life and LTD insurances, health savings contribution, discounted season pass to Sunday River, summers off in addition to paid time off during school breaks and holidays, a wellness culture with an annual contribution to employee wellness preferences. Use of the fitness center, including indoor tennis and skate park.  We will provide up to $1,000 in relocation expenses. Gould provides meals at our campus dining facility for you and your family. Compensation is commensurate with experience.  
To Apply
Qualified candidates apply for this position by creating an applicant profile online and apply for this role.  You will be asked to answer a few questions, upload your resume and a cover letter. Please share with us, Why Gould? 
Click here to create an applicant profile
To learn more about Gould Academy visit us at: www.gouldacademy.org/careers. If you prefer to apply by mail please contact Deborah Menezes, Director of Human Resources, at 207-824-7797.
Equal Employment Opportunities 
Gould Academy does not discriminate on the basis of national origin, race, creed, color, gender, disability, or sexual orientation in the administration of its educational policies, admission, financial aid, loans, hiring process, and other school programs.
Gould Academy
Bethel, ME
Middle School, High School, Post Graduate
Day, Boarding
All Gender