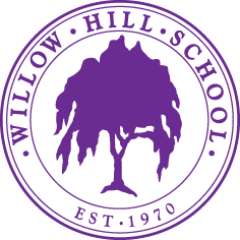 Accredited by NEASC
School Counselor
Staff / Full-Time
Willow Hill School, Sudbury, MA
Position: Full Time School Counselor, 10 month position
Primary Responsibilities: The School Counselor is responsible for direct counseling service to students, communication with administration, teachers, parents, and relevant agencies.
We are looking for someone with excellent interpersonal skills and experience working with adolescents and students with identified disabilities. Experience teaching Social Skills and working with students who present on Autism spectrum preferred.
Bachelors in Psychology or School Counseling (Masters Preferred). MA DESE School Social Worker/School Adjustment Counselor Licensure.
Position Expectations:
– Provide counseling and support to all students when necessary throughout the day
– Provide perspective taking strategies between students to problem solve
– Maintain relationships and collaborate with outside therapists and parents when appropriate to best support each student
– Work collaboratively with staff to ensure social and academic growth for all students
– Work collaboratively with the Director of Student Services and the student's Advisor to develop social and social/emotional goals for all students who are on an IEP
– Implement and teach a Social Skills curriculum for all Middle School students
– Implement, teach, and collaborate with Director of Education regarding a Transitional Planning curriculum for all High School students
– Collaborate with parents about their student's plan for after high school
– Work with high school students using the School's College and Career Readiness software
– Manage the college application process for 11th and 12th grade students
– Communication effectively with families and students to ensure that each student has a variety of options for after high school
– Communicate with college admission representatives to follow up on all participants if needed
– Engage in on-going Social Pragmatics professional training; and provide and support Social Pragmatics training to all staff
– Attend Pre-IEP meetings re student's social/emotional goals
– Attend weekly meetings with the Director of Student Services about students to be discussed at regular Staff Meetings
– Write Progress Reports for all students in Social Skills and Transitional Planning classes
Our School:
Willow Hill School provides a supportive and individualized, co-educational program for students in grades 6-12 who are capable of advancing along a strong academic curriculum and have experienced frustration in earlier school settings.
Those interested in the position are asked to send a resume and cover letter to the Chief Finance Officer Colleen Morris at cmorris@willowhillschool.org
Willow Hill School
Sudbury, MA
Elementary, Middle School, High School
Day
All Gender
Serves Special Needs