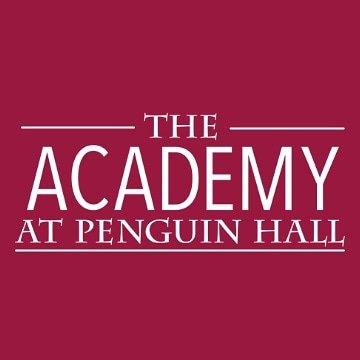 Accredited by NEASC
School Counselor
Staff / Full-Time
The Academy at Penguin Hall, Wenham, MA
The Opportunity
The Academy at Penguin Hall, an innovative college preparatory school for girls in grades 9-12, seeks a full-time school counselor beginning in the 2022-23 academic year. The school counselor works in a variety of ways to promote the mental health and well-being of students. They work closely with students, parents, advisors, faculty and staff by assisting with crisis intervention, providing short-term clinical support of students, psychoeducation, referrals to therapists in the community, and consultation with faculty around students of concern. The counselor also plans and/or teaches programs which enhance the academic, social, and emotional growth of students. This position is a key member of the Student Support team (School Counselor, Learning Specialist, Dean of Students) and reports to the Head of School. The Academy at Penguin Hall seeks and supports diversity in its faculty and staff, and seeks candidates who will contribute to anti-racism and anti-bias principles and practices across campus. 
Our Ideal Candidate
The ideal candidate will be a flexible team player with a demonstrated knowledge of counseling best practices and an understanding of and love for working with students in grades 9-12. They will model a growth mindset, be an effective collaborator with high-performing, fun-loving colleagues, and will demonstrate a level of cultural competency necessary to work effectively with a diverse population.
Responsibilities
Leads mental health and wellness efforts on behalf of the school

Provides short term counseling and crisis interventions to students as needed

Works with teachers in tracking, counseling, and assisting struggling students

Consults and collaborates effectively with parents/guardians, teachers, and administrators regarding students with identified concerns and needs

Provides appropriate information to faculty and staff regarding students' specific emotional needs and mental health, as appropriate

Assists staff with the creation and alignment of classroom student behavioral expectations and classroom management plans

Refers students with ongoing emotional issues to qualified psychologists or licensed social workers

Acts as the school liaison with students' outside mental health professionals

Remains current with laws and ethical standards as they relate to student safety and emotional health; assist in ensuring school compliance with laws/standards

Helps develop social-emotional and mental health programming for students

Serves as in-house expert on social-emotional and mental health issues 

Develops and hosts parent education on topics of teen development and wellbeing

Engages in ongoing professional development relevant to the position

Supports the School and its mission, always maintaining a high degree of professionalism and confidentiality
Engages in the life of the school community 
Preferred Qualifications
Master's degree or higher in school counseling or related field

Licensure to practice as a master's level clinician

5 years post-masters experience preferred

Clinical experience working with adolescents

Experience working with parents related to the wellbeing of their children

Previous work in a school setting
About The Academy at Penguin Hall
The Academy at Penguin Hall is a dynamic independent school for girls in grades 9-12 situated on a 50-acre campus on the North Shore of Boston in Wenham, MA. With a mission of educating, enlightening and empowering young women to live and to lead exemplary lives, our college preparatory program fosters adventurous thinkers and compassionate leaders who embrace a culture of kindness and academic accomplishment. Our program is based on current research about how girls learn best; upon graduation, students have a clear understanding of who they are as learners and individuals. In addition to competitive salary and benefits, faculty enjoy working in a collegial, growth-oriented, and joyful community. We seek faculty who will actively contribute to an equitable and inclusive learning environment where all can thrive.
We strongly encourage applications from people of color, LGBTQ educators, or educators from communities that are historically underrepresented in independent schools. We are committed to an inclusive school experience for all those who come to work at The Academy at Penguin Hall.
The Academy at Penguin Hall is an equal opportunity employer and does not discriminate against any applicants or employees on the basis of race, color, religion, sex, gender identity or expression, age, national origin, marital status, sexual orientation, genetics, pregnancy or pregnancy-related condition, veteran or active military status, physical or mental disability, or any other category protected by state, federal or local law.
The Academy at Penguin Hall
Wenham, MA