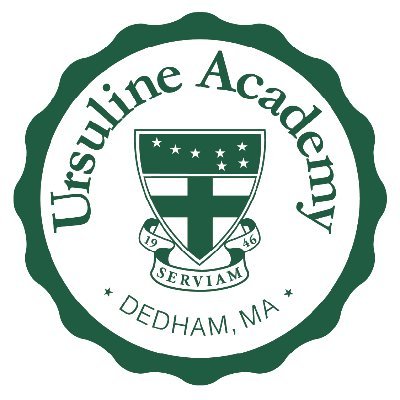 Accredited by NEASC
School & College Counseling Coordinator (Academic Year)
Staff / Full-Time
Ursuline Academy, Dedham, MA
JOB SUMMARY:
In an academic year role (10 months), reporting to the Director of School & College Counseling, the Coordinator is responsible for the technology and database management within the Office of School & College Counseling, including supporting internal and external reporting requirements. In addition, this individual will serve as both the Advanced Placement (AP) Coordinator and PSAT Coordinator for Ursuline.
As a member of the School & College Counseling team, this position will also work collaboratively with school administrators and parents. The individual will be able to prioritize among multiple demands and deadlines, will have meticulous attention to detail, will have a team spirit, strong work ethic, a good sense of humor, and will exhibit the utmost care and discretion with information. Additionally, the ideal candidate will embrace a willingness to learn about and fully support the mission of the school.
ESSENTIAL FUNCTIONS:
Database Management and Reporting
Maintain and update student data in SCOIR; manage new student records

Perform annual (or as needed) data audits to ensure SCOIR and the SIS are in sync

Be responsible for all internal reporting related to student statuses in the college search process (application, acceptance, denial, etc.), utilizing the SCOIR database and other relevant software.
Testing
Serve as the AP Coordinator; work with the Registrar to coordinate and manage the Advanced Placement (AP) test registration process each fall, and work with administration, faculty, and students to ensure proper day-of logistics.

Serve as the PSAT Coordinator; coordinate and execute the school-wide PSAT test day, including student registration, day-of logistics, and liaising with the College Board.
Event Management
Hold full responsibility for scheduling, coordinating, and executing logistics for the annual college fair and various parent programs and application workshops, working with campus partners for set-up and advertising of programs

Manage individual college admission representative visits to campus, including scheduling and student registration

Participate in the annual Open House, including preparing materials for the School & College Counseling Office; this position may also be required to attend and support other school events which may occur in the evenings or on weekends
General
Serve as the first point of contact within the Office of School & College Counseling, triaging and assessing the needs of students; make use of social-emotional assessments in determining appropriate next steps

Prepare school supporting documents to send to colleges and scholarship organizations in support of student applications

Organize and manage the information for students and parents regarding summer programs and scholarships, updating lists and websites as needed to keep the information current and relevant.

Schedule and coordinate all team meetings and quarterly student meetings

Coordinate general office management, including welcoming visitors, coordinating schedules, and answering the phone

Other duties as assigned
QUALIFICATIONS:
Bachelor's degree in psychology, computer and information science, business or related field from an accredited institution required

Proven experience with database management and/or software implementation required

Three or more years of experience in office management required, preferably in a school setting

Meticulous attention to detail and respect for confidential student information

Strong organizational, written, and verbal communication skills
If interested, please email a cover letter including your resume and a list of three references to Ms. Amy Cembor at acembor@ursulineacademy.net
Ursuline Academy
Dedham, MA
Middle School, High School
Day
Girls