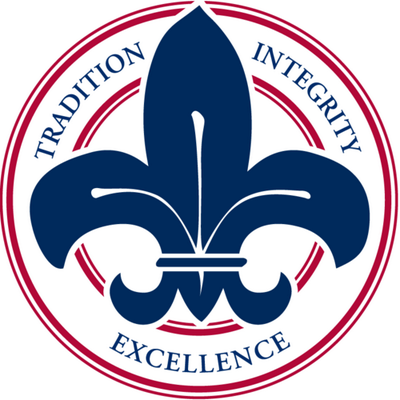 Accredited by NEASC
SAT/ACT Prep Teacher
Faculty / Full-Time
Saint Joseph Prep, Boston, MA
SAT/ACT Prep Teacher (Start Date 1/25/22)
Saint Joseph Prep, an independent Catholic, co-educational, college preparatory high school sponsored by the Sisters of St. Joseph of Boston, seeks an exceptional educator to join our community as an SAT/ACT Prep teacher for the second semester of the 21-22 school year – start date 1/25/2021.
About Saint Joseph Prep
Saint Joseph Prep's culture is defined by Academic Excellence, Authentic Community, Meaningful Engagement, and Dynamic Innovation. These pillars are at the heart of all that we do to provide students with an exceptional high school experience that not only prepares them for success in college but also develops them into courageous, compassionate leaders. Saint Joseph Prep offers an extensive athletic program, vibrant extra-curricular and service opportunities, small class sizes, an Academic Enrichment Center, Chapel Speaking and Advisor Programs, and individualized college counseling.
SAT/ACT Prep is a one-semester course for juniors, with an average class size of 12, that will equip students with the skills and knowledge they need to maximize their standardized test scores. Students receive insights into the type of questions they can expect to encounter on these tests, they will be taught strategies for maximizing their scores and given regular practice with SAT/ACT style questions. As part of the course, students utilize Khan Academy and other resources to complete practice problems outside of the classroom and track their own progress. As part of this course, all juniors sit a Mock SAT exam in the first few weeks of the semester. This will offer the instructor a baseline for assessing individual student strengths and areas for growth.
The SAT/ACT Prep teacher will teach four sections of the course per cycle (.80 FTE). The start date of the SAT/ACT Prep Course is set for Tuesday, January 25 and the end date of the course is Thursday, June 2, the last day of the Fourth Quarter.  The successful candidate will not be required to be on-site for the full duration of the day, only for those times when the SAT/ACT prep classes are in session.
Skills and Competencies
The successful candidate should have a proven record of preparing students for success on the SAT and ACT exams and the ability to actively engage students with a thoughtful, creative mix of dynamic and student-centered instruction. Experienced English and Math teachers with strong knowledge of these assessments are encouraged to apply. Strong interpersonal skills, along with excellent oral and written communication skills, are essential.   The candidate will be expected to embrace the core mission of the School. Saint Joseph Prep seeks candidates who will contribute to and are committed to diversity, equity, and inclusion practices.
Application Instructions
Interested candidates should send a cover letter, resume, and list of professional references to Scott Poponyak, the Assistant Head of School for Academic Program at scott.poponyak@saintjosephprep.org.
Saint Joseph Prep
Boston, MA
High School
Day
All Gender
Religiously-Affiliated