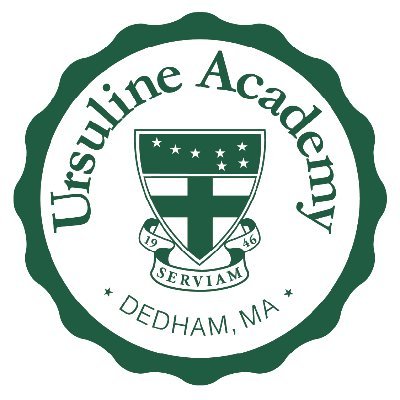 Accredited by NEASC
Registrar/Data Manager Position
Administrator / Full-Time
Ursuline Academy, Dedham, MA
Ursuline Academy is a Catholic, independent, college preparatory school for girls grades 7-12, located in Dedham, MA. We are accepting applications for the immediate hire of a full-time, twelve-month, Registrar who supports areas of scheduling and student record management and reports directly to the Principal.  The school seeks to hire and retain employees who are skilled in their field, involved participants in the school community, active in their faith, and enthusiastically dedicated to carrying out the mission of the school.  Flexibility, a collaborative and professional spirit, excellent communication skills, and a commitment to Catholic education are essential.
The ideal candidate will:
model for students the mission and values of Ursuline Academy
connect with students, parents, and colleagues in a professional way
create and maintain the academic calendar of processes, submissions, and grade dates
serve as the coordinator and creator of the academic schedule in partnership with the administrative team to organize course offerings, teaching assignments, room assignments, lunch assignments, and studies
manage communications between department heads, administration, and book providers
maintain accurate section lists for grade levels and classes, and create a final exam and special schedules
lead meetings about academic year calendar planning
train students, parents, and colleagues on all aspects of Student/Parent Portals and communication, provide daily support to ensure the accuracy and timeliness of academic grades, report cards, and progress reports postings
create and coordinate the scheduling for Parent-Teacher Conferences
track student graduation requirements and work collaboratively with faculty and school administration in the production and dissemination of report cards and transcripts for all students
coordinate the processing of the year-end rollover and new academic year student database records to ensure that records reflect the accurate status of all students and the records/notices of withdrawal of students
compile information and prepare and maintain a variety of data, records, and reports related to students; testing, books and materials, grades, eligibility, transcripts, school directory, and the master schedule
track demographic data for students and parents via the Contact Database, and work with other departments to ensure continuity and integration of data in various databases
contribute as a full community member by participating constructively in faculty discussions, meetings, and committees
embrace opportunities for professional development
perform other duties as assigned
Please submit a resume, a statement of interest, and the names of three references to Regina MacLeod at rmacleod@ursulineacademy.net. Please indicate the position you are applying for in the subject line of the email.
Ursuline Academy
Dedham, MA
Middle School, High School
Day
Girls