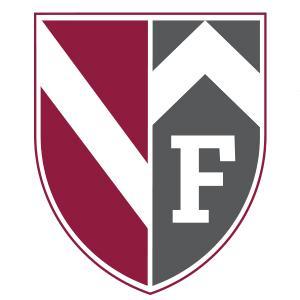 Accredited by AISNE
Registered Nurse / School Nurse
Staff / Part-Time
The Fessenden School, Newton, MA
About Us
The Fessenden School is an all boys independent day and boarding school serving 525 students in Pre-K to Grade 9 in West Newton, MA. The Fessenden School's mission is to teach, nurture, and celebrate growing boys; cultivating each boy's individual potential and developing in balance his mind, character, heart, and body in an inclusive and joyful community. For over 100 years we have been committed to the education of boys, and our facilities, curriculum, and programs are designed with the necessities of boys in mind. 
Position Summary
The Fessenden School seeks a part-time School Nurse for the 2022-2023 school year. The School Nurse reports to the Health Center Director, and assists in the development, implementation, and management of a coordinated school health program, which is consistent with The Fessenden School's philosophy and school nursing guidelines. The part-time schedule is for approximately 10-14 hours every other weekend including: day and evening hours with on-call and possible overnight shifts. 
Essential Duties and Responsibilities
The essential functions include, but are not limited to the following:
Provide nursing care to students with acute, chronic, and emergent health care needs based on the student's condition and when needed, in consultation with the school physician, while meeting the standards of school nursing practice.

Maintain confidential records of immunizations, medication administration, insurance, health findings, and other relevant health data.

Administer prescribed and over-the-counter medications in accordance with Fessenden's Medication Policy.

Communicate regularly and effectively with families regarding specific health issues

Review and monitor all student specific health action plans.

Collaborate with the Athletic Trainer in the ongoing treatment and support of injured student-athletes.

Provide individual and group education related to condition-specific child and adolescent health issues.

Performing other duties as assigned.
Minimum Qualifications 
Bachelor of Science in Nursing (BSN) and three years of experience

Licensed as a Registered Nurse in the Commonwealth of Massachusetts

Current CPR certification

Possess a strong clinical background in pediatric and adolescent health care, and knowledge regarding public health laws and regulations that are specific to school health in Massachusetts

Desire to work with a day and residential independent school community

Experience with electronic health records

Strong interpersonal skills and ability to work effectively with a wide range of constituencies in a diverse community

Excellent verbal and written communication skills

Commitment to working in and fostering an inclusive community

Successful criminal background check
Physical Demands and Work Environment
The physical demands described here are representative of those that must be met by an employee to successfully perform the essential functions of this position. Reasonable accommodations may be made to enable individuals with disabilities to perform the functions. The requirements for performing the duties of this position are as follows: 
Prolonged periods sitting at a desk and working on a computer.

Prolonged periods of standing, reaching, and bending.

Must be able to lift up to 50 pounds at times. 

Occasional lifting, bending and climbing stairs

Frequent talking, listening, walking, sitting and standing
To Apply
Submit an application through Fessenden's Career Site. 
The Fessenden School encourages applications from candidates with diverse or minority backgrounds.
The Fessenden School believes that each individual is entitled to equal employment opportunity without regard to race, color, religion, gender, national origin, age, disability, genetic information, sexual orientation, ancestry, veteran status, or any other characteristic protected under federal, state, or local anti-discrimination laws. The School's equal employment opportunity practices extend to recruitment, hiring, selection, compensation, benefits, transfer, conditions, and privileges of employment.
We are interested in every qualified candidate who is eligible to work in the United States. However, we are not able to sponsor visas.
The Fessenden School
Newton, MA
Early Childhood, Elementary, Middle School, High School
Day, Boarding
Boys