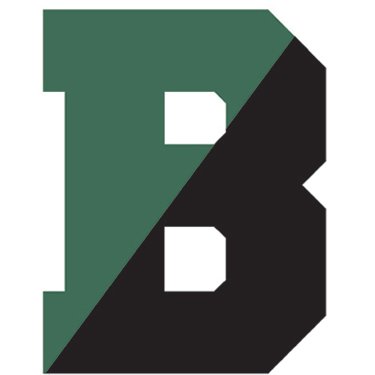 Accredited by NEASC
Registered Nurse
Staff / Full-Time
Brooks School, North Andover, MA
Brooks School is seeking a dynamic and experienced Registered Nurse to join our Health & Wellness Center team. This position is responsible for the management of student health needs including, but not limited to: medication management, episodic care for acute illness and injuries, health promotion and wellness education, vaccine administration, lab specimen collection and all associated communication and documentation.
The Health Center operates 24/hrs a day, 7 days a week during the Academic Year. Nurses are cross trained to cover all shifts, including day, evening and night shifts. Although nurses operate on a set schedule, we seek a candidate with flexibility to adjust hours as needed. Nurses should be comfortable working independently within their scope of practice and responding to emergencies on campus when needed.
ESSENTIAL FUNCTIONS AND KEY OBJECTIVES
Obtains health history, performs head-to-toe physical assessment and delivers quality care to students on an as-needed basis per Brooks Health Center policies, procedures, and standing orders
Administers scheduled and as needed medication according to the "5 Rights" and documents appropriately
Maintains Medication Management as per School and State guidelines, ensuring students are monitored for side effects and efficacy of medication on an ongoing basis
Administers vaccines according to MDPH school regulations and documents appropriately
Collects lab specimens and prepares for processing at off-site labs, or performs point of care tests per standing orders
Counsels students concerning high-risk health concerns such as pregnancy, STDs and substance abuse
Communicates effectively with other members of the nursing staff to assure continuity of care; consults with the Director of Health & Wellness Services when appropriate and follows relevant orders
Collaborates with students, families, school personnel and outside agencies as needed, maintaining professionalism and confidentiality
Provides appropriate student health education related to plan of care, seeking out evidence-based and up-to-date resources to inform nursing practice
Promotes and assists in the control of communicable diseases; reports communicable diseases according to guidelines
Participates in administrative tasks to support functioning of the Health & Wellness Center, such as inventory, data management and reporting
Coordination of outside appointments related to the students' health care needs, including arranging transportation and scheduling appointments when indicated
Provides urgent care to Brooks Employees, as needed, including appropriate documentation of care provided
Other duties as assigned, many of which may fall outside the realm of typical nursing
Willingness to be subjected to a background check
COMPETENCIES/SKILLS:
Strong problem-solving and critical thinking skills
Demonstrated ability to maintain confidentiality and professional boundaries
Ability to multitask and prioritize in a fast-paced non-traditional clinical setting
Flexibility and a positive attitude
Commitment to adolescent health
Competent in Venipuncture, preferred
Proficiency in Microsoft and Google Suite
EDUCATION/EXPERIENCE:
Maintain Massachusetts RN License in good standing
BSN required
Minimum two year nursing experience
Experience working with adolescent population, preferred
School nursing experience and/or Emergency Room/Urgent care experience, preferred
Maintain continuing education requirements as required by licensing board, OSHA guidelines and school policies
Maintain continuing education credits, related to the field of adolescent medicine and school nursing
CPR certified
WORK ENVIRONMENT:
The work environment characteristics described here are representative of those an employee encounters while performing the essential functions of this job. Reasonable accommodations may be made to enable individuals with disabilities to perform the essential functions. Duties are normally performed in an indoor environment. The noise level in the work environment is usually moderate.
PHYSICAL DEMANDS
The work performed by the school nurse is physical and requires physical activity including but not limited to performing the following tasks:
Ability to work in a fast paced environment
Ability to be on one's feet for several hours at a time
Ability to lift 10lbs
APPLICATION AND POSITION INFORMATION
Brooks School believes that realizing a mission aimed at providing the most meaningful educational experience its students will have in their lives requires intentional work to build and foster diversity, equity, and inclusion for all members of our predominantly residential school. As such, we seek a diverse candidate pool that includes those who are traditionally underrepresented and less familiar with boarding school life.
All interested candidates should submit the following materials by email with attachments to Nurse Manager Stephanie Savarese at ssavarese@brooksschool.org:
Cover letter expressing why you are interested in Brooks and this opportunity
A current resume
Three professional references and their contact information
TRAVEL: This role does not require travel
EEO STATEMENT:
The school will make any offer of employment contingent upon a candidate being authorized to work in the United States, and successfully completing criminal offender record (CORI) and sexual offender record (SORI) background checks.
Brooks School does not discriminate on the basis of race, gender, color, sexual orientation, disability or religion in the administration of its educational policies, admission policies, employment policies, financial aid and loan programs, athletic programs and other school administered programs and activities.
Brooks School
North Andover, MA
High School
Boarding, Day
All Gender
Religiously-Affiliated