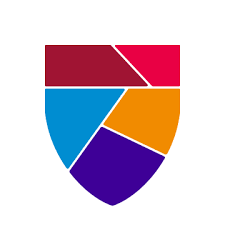 Accredited by NEASC
Registered Nurse
Staff / Part-Time
The Governor's Academy, Byfield, MA
Job Summary:
The Governor's Academy is seeking competent, hard-working and eager Registered Nurses (RN) for both regular
schedule coverage and COVID-19 response efforts. Provide skilled healthcare for both day and boarding students in a
manner that is consistent with current professional nursing practice standards and the policies and procedures of the
Duncan Health Center. Promote both the physical and emotional health of students in a professional, confidential,
respectful and caring manner.
Essential Job Duties and Responsibilities
● Communicate effectively with supervisor and colleagues for the optimal continuity of care of the students.
● Maintain accurate and thorough written records of all health-related activities of students consistent with policies
and procedures of the Health Center.
● Maintain appropriate confidentiality and a professional approach towards students, their families, faculty, staff
and all others involved with the health and well-being of the student.
● Administer medications in a safe manner consistent with the policies and procedures of the Health Center.
● Supports and enforces infection-control and safety policies and procedures.
● Arranges to have needed supplies and equipment stocked and on hand as described in policies, procedures, and
specific shift duties.
● Maintains a high level of nursing care, following professional nursing standards, as well as written protocols,
policies and procedures, and utilizing nursing knowledge and assessment.
● Is knowledgeable of and follows policies and procedures of the Health Center.
● Is familiar with protocol and procedures for medical emergencies, and holds current CPR certification.
● Able to work independently and utilizes good decision-making skills.
● Maintains valid and current Massachusetts Nursing License in good standing and meets Continuing Education
Requirements.
● Is flexible in meeting the needs of the Health Center and recognizes that the position involves duties not solely
confined to nursing activities.
● Proficient with administering vaccinations needed for school
● Must be prompt and efficient with minimal absences.
● Covid-19 Vaccination is required and Covid-19 Protocols must be adhered to.
● Other duties and special projects, as assigned.
COVID-19 Response Duties and Responsibilities
● Provides direct care to students in isolation and quarantine areas on campus as needed
● Collects testing specimens for COVID-19 as needed for both mass screening events and symptomatic students
● Assists with care coordination and contact tracing for Persons Under Investigation (PUI)
Minimum Education Required
● Registered Nurse (R.N.) with valid Massachusetts Nursing License; must hold current CPR certification.
Minimum Prior Experience/Qualifications Required
● At least 5 years of work experience and must enjoy working with adolescents
● Prior experience working at a school strongly preferred
● Must successfully complete criminal background check
● Strong verbal and written communication skills
● Prior experience with specimen collection for point-of-care CLIA waived testing
● Proficient computer skills using applications such as Google Drive and Microsoft Office, as well as creating
and maintaining complete, accurate and legible electronic medical records
● Must be able to work collegially; must be committed to working in a diverse community and have the ability
to communicate effectively with diverse populations; must enjoy working with young people in a boarding
school environment.
Shifts Available
Weekend shift, every other Sunday day/evening hours.
Per diem shifts also available.
The Governor's Academy
Byfield, MA
High School
Boarding, Day
All Gender