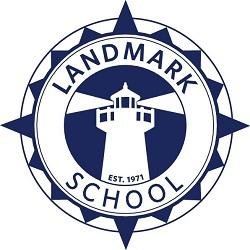 Accredited by NEASC
Receptionist/ Administrative support for Admissions
Staff / Full-Time
Landmark School, Beverly, MA
Job Title: Receptionist/Administrative support 
Reports to: Director of Admission 
Status: Full-time, Exempt
Mission and Background
Landmark is a coeducational, multi-campus, approved Massachusetts Chapter 766 Private Day and Boarding school enrolling students in grades 2-12 diagnosed with dyslexia or another language-based learning disability (LBLD). These fall under the broader category of specific learning disabilities (SLD). Landmark's unique, individualized approach empowers students to reach their academic and social potential. 
Summary
The Receptionist manages the Drake Administration Building and its operations: welcoming visitors, covering telephone calls, campus deliveries, and mail/fax distribution. The receptionist is also a member of the Admission Team and assists the department in a host of ways. 
Reception Desk
Accept incoming calls to Landmark School

Greet and announce visitors to appropriate persons

Accept FedEx & UPS shipments and distribute accordingly

Distribute mail to the Administration/Business Departments

Maintain schedule/organization of James Conference Room    

Monitor and distribute faxes

Maintain copy room and kitchen supplies

Coordinate yearly Beach Pass information and distribute to Landmark Staff

Maintain and submit a weekly timesheet to payroll

Maintain AED log for Health Center

Open the Drake building each morning at 8:00 AM: Unlocking doors, empty dishwasher

Secure the Drake Administration Building at the end of each workday at 4:00 PM: locking up, starting the dishwasher
Admission Office Support
Responsible for logistics of in-person/virtual info visits for both campuses, including, managing registration, sending out info visit email blasts via Mailchimp, emailing confirmation details to attending families, submitting HS morning announcements for scheduled visits, event coordination (refreshments, parking, conference room setup), visitor check-in, follow-up database entry for all visits

Train with Admission Dept. on the new FACTS database 

Coordinate and process accepted and admitted student files to each campus

Schedule HS and EMS summer program screenings between families and admission counselors; coordinate summer tours, if in-person

Prepare Welcome signs for in-person visits

Welcome families and transition them through their visit

Assist the Admission Team with general inquiries from prospective families

Send out Letters of Agreement to districts as directed by HS and EMS campuses, including recording of returned LOAs

Maintain stock of newly accepted student t-shirts and mail to students if screening/interview is virtual 

Manage satellite school store apparel for visitors

Assist in follow-up with parents 

Maintain and share Real Estate Spreadsheet with inquiring families

General Support to Admission Team
Position Requirements Qualifications
Bachelor's Degree preferred.

Minimum five years of relevant experience in office administration.

Experience in Google Suite, Microsoft Office, and Zoom. 

Strong written and oral communication skills and a professional manner. 

Ability to effectively interface with constituents in a school environment including faculty, staff, students, board members, alumni, and parents. 

Meticulous organizational, project, and time management. Must have the ability to multitask in a highly collaborative atmosphere. 

Strong commitment to quality work and customer service. 

Familiarity and/or affiliation with Landmark School is strongly preferred. 

A willingness to work on occasional weekends for Admission Events. 
To apply:
Please submit a cover letter and resume with "Receptionist" as the subject line to the email below. 
Landmark School
Elizabeth Parker 
Director of Admission
429 Hale Street
Prides Crossing, MA 01965
Landmark School does not discriminate on the basis of race, ethnicity, religion, sexual orientation, homelessness, color, national origin, gender, gender identity, genetic information, disability, sex, or age in treatment or employment at Landmark, admission or access to Landmark, or any other aspect of the educational programs and activities that Landmark operates. 
Landmark is required by Title VI of the Civil Rights Act of 1964 (Title VI), Section 504 of the Rehabilitation Act of 1973 (Section 504), Title IX of the Education Amendments of 1972 (Title IX), the Age Discrimination in Employment Act of 1975 and their respective implementing regulations at 34 C.F.R. Parts 100, 104, 106 and 110, not to discriminate in such a manner. Inquiries concerning the application of each of these statutes and their implementing regulations may be referred to the Human Resources Office at Landmark or the Office for Civil Rights, United States DOE or Massachusetts Commission Against Discrimination. 
Landmark School
Beverly, MA
Elementary, Middle School, High School
Day, Residential
All Gender
Serves Special Needs