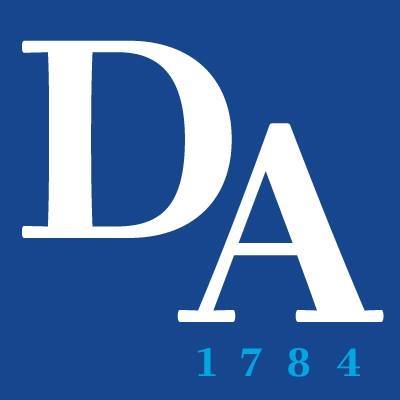 Accredited by AISNE
Primary & Lower School Spanish Teacher (Long-Term Substitute: October 2023-February 2024)
Faculty / Interim
Derby Academy, Hingham, MA
Derby Academy, a Pre-Kindergarten through Grade 8 coeducational day school located in Hingham, Massachusetts, seeks a long-term substitute for our Primary & Lower School (PreK – Grade 3) Spanish Teacher. This will be a full-time substitute position from October 1, 2023 to February 1, 2024.
Rooted in the school's motto, "Improve Both Mind and Heart," Derby provides students with a joyful and rigorous academic environment. The Derby Academy World Language Department values the role of language learning in educating the whole child. Our World Language instruction begins in PreKindergarten with Spanish instruction through Grade 5. In Grades 6-8, students choose a path of study from multiple World Languages, currently including Latin, French, and Spanish. 
The Primary & Lower School Spanish long-term substitute teacher will work with the World Language department and grade-level colleagues, and will be responsible for all PreK – 3 Spanish lesson planning, assessments, and family communication. 
The ideal candidate will demonstrate:
a deep understanding of early childhood;

experience teaching Spanish to young children;

basic Spanish fluency;

enthusiasm, flexibility, and a desire to collaborate with colleagues on a grade level, department level and across disciplines;

experience with and

commitment to diversity, equity, and inclusion practices and the impact they have on the curriculum and the community;

successful experience developing active and inclusive learning spaces in which students feel safe, honored, appreciated, and respected for who they are;

the ability to create activities and opportunities that encourage curiosity, exploration, innovation, problem-solving, and the use of technology;

success in creating a supportive classroom environment in which students can learn and interact positively with one another through student-centered instruction, collaboration and authentic assessment; 

success in communicating with parents to provide timely and appropriate feedback regarding student progress;

the ability to consistently exercise discretion and good judgment;

the leadership qualities to inspire, motivate, and develop students;

the ability to nurture a deep feeling of community through actions and attitudes;

strong planning, problem-solving, and communication skills along with exceptional written, oral, interpersonal, and presentation skills;

Bachelor's or Master's degree in education and previous teaching experience; teacher certification preferred.
We offer a competitive salary for Long-Term Substitutes (no benefits) based on experience.
Derby Academy is committed to building a diverse, equitable and inclusive educational community and does not discriminate on the basis of age, race, religion, gender, color, veteran status, physical ability, sexual orientation, national or ethnic origin or any other state or federally protected classifications. Derby Academy is an equal opportunity employer. 
Derby Academy values inclusivity and encourages candidates from diverse backgrounds or who have experience in cultural competency work to apply. 
Interested candidates should submit their application cover letter, resume, and references by clicking here. Applications accepted on a rolling basis until the position is filled. No phone calls, please.
Derby Academy
Hingham, MA
Early Childhood, Elementary, Middle School
Day
All Gender