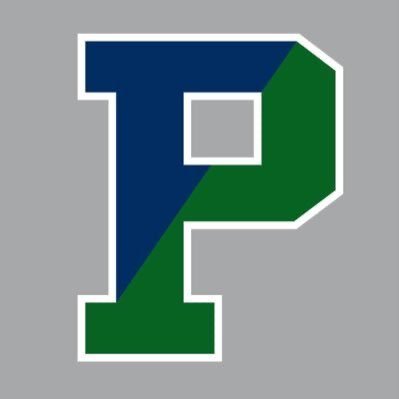 Accredited by NEASC
Prep@Pingree Administrative Coordinator
Staff / Full-Time
Pingree School, Hamilton, MA
Pingree School is a dynamic and aspirational, independent, all-gender day school on the North Shore of Boston, located on a beautiful 100-acre campus in South Hamilton, where approximately 385 students in grades 9 through 12 solve problems, build community, and learn how to learn. Pingree School empowers every community member to pursue knowledge with courage and imagination, thrive in joy and challenge, and create a more just and equitable world. Committed to developing global citizens, Pingree actively seeks faculty, staff and students of character and intelligence from diverse social, ethnic, and socio-economic backgrounds.
The 12-month Malcolm Coates Prep@Pingree program seeks to enrich the lives of students from Lawrence, Lynn, and other communities who have completed their seventh grade academic year by providing academic, cultural, and social opportunities for four weeks during the summer and periodically throughout the year. At no cost to its students from partnering and sponsoring organizations, Prep@Pingree provides all transportation, food, books, and related supplies. Prep@Pingree students continue their relationship with the program through their 8th grade academic year, high school, and beyond. Prep@Pingree students join us from a wide array of schools and organizations, with about 96% of our students coming from long-standing community partners and sponsors in Lawrence and Lynn.
Prep@Pingree seeks a motivated, detail-oriented individual to work in the full-time position of Prep@Pingree Administrative Coordinator. This is a non-exempt position that reports to the Program Director for Prep@Pingree. This is an on campus position, with the potential for some local work-related travel. This role may have the opportunity for coaching or advising work. We are looking to fill the position immediately.
Essential Functions Include:
● Work with Program Director to support Mentoring Program, Admission process, P@P events and Summer Program;
● Academic program support for the Winter Program;
● Coordinate and construct program schedules and calendars;
● Work with Program Director to assist Middle School students and families with the academic program;
● Maintain program records and student database in a timely manner;
● Work with Middle School and High School students to maintain mentoring program;
Maintain positive relationships with Pingree Advancement and Communication teams;
Assist with planning and organizing various events for the Middle School Prep and High School Prep program;
● Perform all other duties as assigned by the Program Director.
Duties and Responsibilities Include:
● Maintain database including updating existing records;
● Manage online application system;
● Work with the program's social media platforms;
● Conduct and maintain schedules for winter and summer programs;
● Lead the onboarding process and conduct administrative duties relating to hiring and onboarding teachers and student instructors;
● Contact participants and assist with program outreach;
● Coordinate and assist with events and field trips, as permissible in accordance with current health and safety guidelines;
Manage Mass Hire onboarding and training;
Write the summer survey to collect program data for grant writing purposes;
Create and manage the Prep@Pingree newsletter;
Manage PrepWorks: researching prospect, check in with mentors and organizations;
Additional duties as indicated by the Program Director.
Education and Experience:
● Bachelor's degree is preferred;
● Experience working with middle school students and the recruitment/admissions process for high school is preferred;
● Fluency in spoken and written Spanish is preferred;
● Experience working with diverse populations is highly desired, as is a passion for and commitment to working with children, youth and/or low income families of color.
Knowledge, Skills and Abilities:
● Strong organizational and time management skills;
● Experience with Google suite, Excel, Adobe, and social media channels; ● Attention to detail and strong writing ability;
● Ability to engage students, listen effectively, and provide guidance for middle and high school students;
● Excellent communication and interpersonal skills;
● Ability to network with other community service providers (schools, community groups, libraries, etc.) to recruit students for the program;
● Successful completion of a background check in order to work with minor students; ● Ability to work in a team environment.
To apply for this position, please submit a cover letter, resume, and contact information for two professional references.
Pingree School is proud to be an equal opportunity employer. Pingree does not discriminate against applicants or employees on the basis of race, sex, pregnancy or pregnancy-related condition, color, religion, national origin, age, ancestry, sexual orientation, disability, gender identity or expression, veteran or active military status, genetics, natural or protective hairstyle, or any other category protected by state, federal or local law.
Pingree School
Hamilton, MA