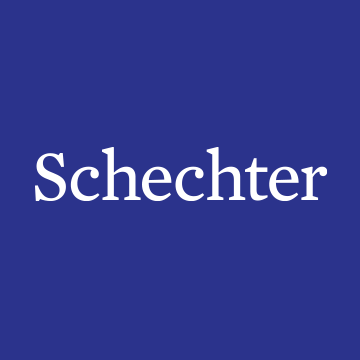 Accredited by AISNE
PreK-Grade 3 School Social Worker/Mental Health Professional
Faculty / Full-Time
Solomon Schechter Day School of Greater Boston, Newton, MA
Schechter Boston creates a Jewish educational experience where each child, 15 months through eighth grade, is known, belongs, is engaged, inspired, and prepared.  Faculty, staff and students at Schechter benefit from a highly collaborative, mutually supportive environment in which each person's individual strengths are recognized and cultivated, and are vital to the success and learning of the community as a whole. Individuals who work at Schechter Boston must thrive in a culture that lives every day by the following cultural values: 
Believing there is no limit to better

Providing honest and kind feedback

Failing forward

Leaning into complexity

Being kinder than necessary
We are excited to share that our Stein Campus, serving grades PreK-3 seeks a School Social Worker and/or Licensed Mental Health Clinician to support a dynamic student population.  The successful candidate will also consult with the Director of our Early Childhood Education program at the Wells Campus.
This professional is a critical member of the Student Experience/Counseling and Support team whose primary goal is to champion a culture where every student is known, cared for, and supported. This individual will get to know all students and faculty in PreK-3.  They will provide direct services to students and will collaborate with teachers, families and service providers (including and not limited to our on-going partnership with the Gateways organization).
Specific responsibilities will include (yet not be limited to):
Provide direct services to students through short term group and individual counseling and/or social skills training.

Consult on appropriate crisis intervention/conflict resolution support and intervene with students who experience emergent behavior needs during the school day.

Build teachers' capacity for addressing the social, emotional, and behavioral needs of students through one on one consultations, professional development sessions and regular attendance at team/student experience meetings

Regular classroom visits to observe specific students as well as to work with faculty to continually improve the social emotional culture of the classrooms

Collaborate and consult with families, faculty/staff and service providers regarding mental health, behavioral and educational concerns of students.

Coordinate broad base support for students, in collaboration with school administrators, families, teachers and community-based mental health professionals.

Connect students and families to community agencies that support students' social and emotional needs outside the scope of the school counseling program.  This will include advising parents how to identify external therapists/ support, providing referrals, and discussing support available through the public school process/ private services.   

Create, and partner with teachers to implement a variety of classroom based interventions.

Ensure accurate and appropriate record keeping and reporting.

Participate in Public School meetings as needed (Initial Evaluation/ IEP Annual Review, Section 504 Accommodation Plan).

Participate in the Schechter Boston Counseling Case Management meeting, advocating for students in the ECE program and at Stein Campus.



Core Competencies:
Finds joy in being surrounded by children and is interested in getting to know each child individually.

Commitment to confidentiality and integrity.

Possesses superior knowledge and an exceptional toolkit for working with neurodiverse children (specifically autism, sensory processing differences, and behavior differences).  

Exceptional communication skills.

Effectively partners with various stakeholders including faculty, students, parents and administrators 

High emotional intelligence.

Able to observe students, identify patterns and nuances of behavior

Deep belief and proven success working in an inclusive school environment.

Able to provide teachers with practical skills and strategies to support students in their classroom.
Education and Experience
Masters Degree

Certification as LMHC, LICSW, School Psychologist or Clinical Psychologist

Experience supervising interns currently pursuing a counseling qualification

At least 5 years experience as a mental health professional in a PreK-8 setting

Experience creating, supporting and implementing behaviors plans

Experience and comfort with collaborative problem solving approaches and PBIS core philosophies extremely valuable

Ability to understand psychological and neuropsychological/cognitive testing reports and help faculty to create and implement plans in the classroom
Competitive salary ranging from 65k-85k, commensurate with experience. We strive to provide a competitive salary and comprehensive benefits package that supports our faculty and staff, including: health insurance, prescription drug benefits, vision, healthcare/dependent care flexible spending account (FSA), long term disability, life insurance, 403(b) with employer matching, paid holidays, vacation, sick and personal time.
To apply please send your resume and cover letter to jobs@ssdsboston.org
Solomon Schechter Day School of Greater Boston
Newton, MA
Infant / Toddler, Early Childhood, Elementary, Middle School
Day
All Gender
Religiously-Affiliated