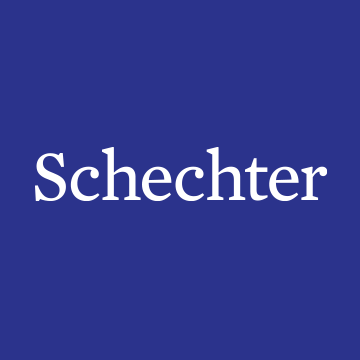 Accredited by AISNE
PreK- Grade 3 Physical Education Teacher
Faculty / Full-Time
Solomon Schechter Day School of Greater Boston, Newton, MA
As the PreK-Grade 3 Physical Education teacher at Schechter Boston, you will champion our school culture so that every student is truly known. You will build meaningful relationships with individual students, teachers and families. You will partner with our classroom teachers to discover the unique spark in each student. 
Specific responsibilities will include:
Design, plan and implement PE lessons that motivate students and create active learning experiences.

Oversee the Lower School's approach to recess including the activities and student supervision.

Prepare and implement differentiated instruction, activities and assessments that meet the needs of every student, including individualized and small group instruction in order to adapt lessons to each student or subgroup of students.

Build relationships with all students, so they are actively engaged in the activities.

Create and maintain a safe, well-structured physical environment that is conducive to student




learning.

Facilitates student physical, cognitive, and social and emotional learning through lessons designed to sequentially develop skills appropriate to their ability and confidence levels.

Implements and supports school-wide programs to include PBIS, common expectations, and social-emotional learning curricula.

Collaborates with school team members in providing ideas and support to increase health and wellness, movement and activity within the classroom.

Evaluates fitness and social emotional growth of students and maintains standards of student behavior.
Core Competencies:
Clear love of kids – finds great joy in being surrounded by kids and takes a real interest in getting to know each kid individually.

Communicative – proactive communicator in written and verbal communication skills.

Relational – partners well with teachers, students, parents and administrators and has very high emotional intelligence.

Strong observation skills – able to observe students, identify patterns of behavior and pick up on nuances.

Deep belief in the inclusion model and being able to reach all types of students.
Education and Experience:
Bachelor's Degree required, Masters degree in PE-related field preferred

Minimum of two years experience teaching students, preferably in an elementary school setting

Exemplary teaching skills

Ability to stand for long periods of time
Pay & Benefits:
Competitive salary; commensurate with experience.

We thrive to provide a competitive salary and comprehensive benefits package that supports our




faculty and staff, including: health insurance, prescription drug benefit, vision, healthcare/dependent care flexible spending account (FSA), long term disability, life insurance, 403(b) with employer matching, tuition reduction for employees' children, paid holidays, sick time and personal time, and early dismissal on Fridays.
To Apply:
Please send your resume and cover letter to jobs@ssdsboston.org.
About the School:
Schechter Boston creates a Jewish educational experience where each child, 15 months through eighth grade, is known, belongs, is engaged and inspired.  Faculty, staff and students at Schechter benefit from a highly collaborative, mutually supportive environment in which each person's individual strengths are recognized and cultivated, and are vital to the success and learning of the community as a whole. Individuals who work at Schechter Boston must thrive in a culture that lives every day by the following cultural values: 
Believing there is no limit to better

Providing honest and kind feedback

Failing forward

Leaning into complexity

Being kinder than necessary

Believing that together works better
Solomon Schechter Day School of Greater Boston
Newton, MA
Infant / Toddler, Early Childhood, Elementary, Middle School
Day
All Gender
Religiously-Affiliated