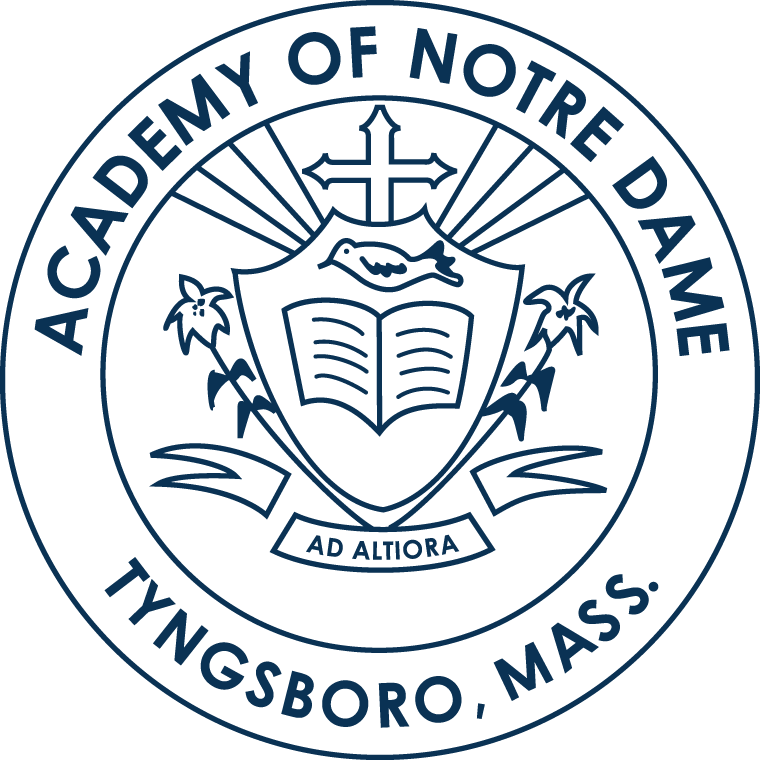 Accredited by NEASC
Pre-K Teacher
Faculty / Full-Time
Academy of Notre Dame Tyngsboro, Tyngsborough, MA
The Academy of Notre Dame, Tyngsboro, a Catholic private school, sponsored by the Sisters of Notre Dame de Namur, is based on the educational philosophy of their foundress, St. Julie Billiart.  The Academy offers rigorous co-educational programming from Pre-K through a college-preparatory Upper School. Our mission focuses on educating the whole person for life through a curriculum rooted in spiritual formation and academic excellence.  We nurture a belief in the goodness of God and the dignity of each person. We are committed to community-building, diversity, global justice, and service to those in need.
The Academy currently has an opening for a teacher in our Pre-Kindergarten (4 year old program). Applicants must have a commitment to:
Fostering the mission of the school
Willingness to give time and talent to community 
Responsibilities:
Develop and implement ambitious and rigorous curricula, lesson plans, and activities that meet and exceed academic standards and supports the growth of the whole child in all areas of development
Deliver dynamic, creative, and developmentally appropriate instruction
Provide differentiated instruction in whole group, small group, and individual settings
Hold all students to high behavioral and academic expectations
Follow developmentally appropriate practices as defined and outlined by the National Association for the Education of Young Children
Administer assessments, address findings, and integrate the use of data to improve instruction
Work collaboratively with other teachers and administrators
Provide regular communication with families about individual students and classroom experiences
Design child-centered and engaging classroom environment
Qualifications:
Minimum Bachelor's Degree; Master's Degree preferred
MA DESE Certification preferred
Minimum of three years prior teaching experience preferred
Cover letter, resume, and college transcripts
Required documentation outlined in the qualifications above and appropriate teaching certification
A minimum of three letters of reference from former employers, teachers, professors, or other professional sources, or copies of recent evaluations and observations of teaching performance
Proof of U.S. Citizenship or legal resident alien status; evidence of criminal check (CORI) and fingerprinting is required.
Andrea Sheehan, Senior Executive Assistant
asheehan@ndatyngsboro.org
Academy of Notre Dame Tyngsboro
Tyngsborough, MA
Early Childhood, Elementary, Middle School, High School
Day
All Gender
Religiously-Affiliated