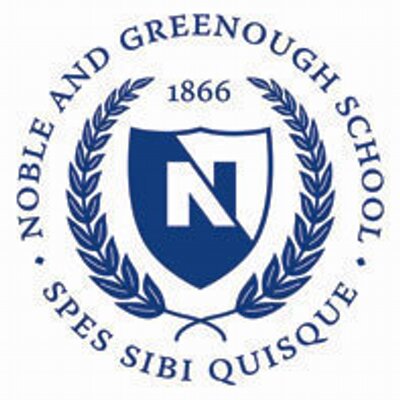 Accredited by NEASC
Physics Teacher
Faculty / Full-Time
Noble and Greenough School, Dedham, MA
Founded by George Washington Copp Noble in 1866, Noble and Greenough School is a non-sectarian, rigorous academic community dedicated to motivating and inspiring students to achieve their highest potential and to lead lives characterized by service to others. Nobles is committed to creating a learning environment that represents diversity of race, gender identities, sexual orientation, religion, ethnicity, national origin, background, experience and perspective. Doing so is intrinsic to our mission and improves the educational experience for all. 
Nobles seeks an experienced teacher of physics (and possibly chemistry, too) for a position in our upper school beginning August 25, 2023. The successful candidate will have a strong academic background, experience teaching physics, a desire for ongoing professional improvement, a passion for working with adolescents, and a demonstrated commitment to hands-on learning within the science classroom. A BS or BA in physics, engineering, or a related field is required. This is an opportunity to join a dynamic science department and to serve with an upper-school faculty that values pedagogical innovation, teamwork and collaboration, lifelong learning, and fostering positive student-teacher relationships. Successful candidates will be able to contribute significantly to the life of the school in at least one non-academic area (athletics, community service, admissions, or performing arts).
People of color, people with disabilities, members of the LGBTQ community, religious minorities, and members of other historically underrepresented groups are encouraged to apply.
If you wish to apply, please click on the following link. You will be directed to the Noble and Greenough School on-line application form.  Please address your application to Head of Upper School, Michael K. Denning.
Noble and Greenough School
Dedham, MA
Middle School, High School
Day, Boarding
All Gender