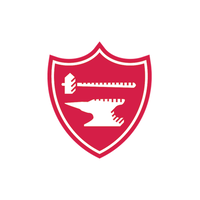 Accredited by NEASC
Per Diem Nurse – Weekend Hours
Staff / Part-Time
Middlesex School, Concord, MA
Position: Per Diem Nurse
Reports to:  Director of Health and Wellness
Employment Category:  Administrative Staff
Exempt/Nonexempt:  Nonexempt
Schedule:  Part time
Work Year: Academic year while students are present
Benefits Eligible: This job does not qualify for benefits as it is under the required 1000 hours annually
JOB SUMMARY
Per Diem nurses are hired to manage student care as noted below in The Wellness Center.  To the extent possible, schedules will be determined for the academic year by the Director of Health and Wellness but are subject to change given potential changes in students remaining on campus and staffing changes.
Responsibilities 
The individual holding this role will work for the Director of Health and Wellness to:
Provide clinical care to all students in need
Administers scheduled medication as prescribed
Monitors and maintains inventory of scheduled medications
Administers PRN medications as indicated per standing orders
Documents all clinical encounters and communications
Maintains complete student health records
Performs a full medication count weekly
Communicates absences and health center visits to the Dean's office and the Athletics office
Provides emergency on-campus response and care, including BLS and Anaphylaxis care proficiency
Provides assistance to families related to medical insurance coverage issues
Maintains complete and regular shift to shift communication
Provides regular parent communication with all students in the health center
Performs Point of Care testing as prescribed by NP
Supports new staff training as needed
Maintains and updates health center procedure and 'how to' documentation in the resource book
Refers and enlists the appropriate supports for students as needed—NP consultation, counseling, or School administrator
Supports care provided by the consulting psychiatrist and School MD
Monitors inventory of medical supplies and stock medications
Serves as liaison with our pharmacy vendors.
Maintains an organized and clean space to work and to provide care to students
SKILLS AND QUALIFICATIONS 
RN license or higher
Experience working with the range of adults tasked with supporting students
Appreciation for and understanding of the complexities of providing COVID 19 care for high school students and community members
Excellent verbal and written communication skills
Expertise in summarizing critical medical information while maintaining confidentiality
A positive presence dedicated to meeting the needs of the school and its students
Fully vaccinated for COVID-19
Able to successfully complete CORI and CHRI checks
PHYSICAL DEMANDS
Ability to work at a computer as needed
Ability to be outside moving from office to office to meet with students and families in a variety of weather conditions
Ability to administer CPR
SHIFTS
Weekend Hours – weekend day shift hours every Saturday, some overnight weekend coverage may also be needed
Interested applicants can send resume and brief cover letter to mmorgan@mxschool.edu
Middlesex School is an Equal Opportunity Employer.
Middlesex School
Concord, MA
High School
Day, Boarding
All Gender