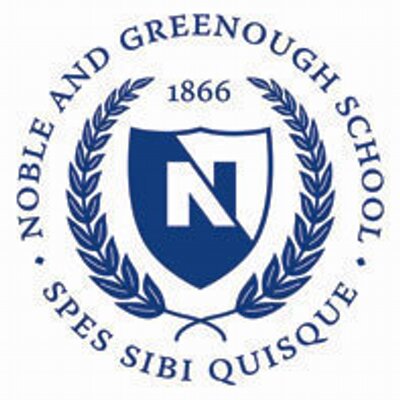 Accredited by NEASC
Part-time Photography Lab Tech/Teaching Assistant 
Faculty / Part-Time
Noble and Greenough School, Dedham, MA
Founded by George Washington Copp Noble in 1866, Noble and Greenough School is a rigorous academic community dedicated to motivating and inspiring students to achieve their highest potential and to lead lives characterized by service to others. A  non-sectarian day and boarding school for students in grades seven (Class VI) through twelve (Class I), Nobles has a current enrollment of just over 600 students–including approximately 50 five-day boarders.  Nobles is committed to creating a learning environment that represents diversity of race, gender identities, sexual orientation, religion, ethnicity, national origin, background, experience and perspective. Doing so is intrinsic to our mission and improves the educational experience for all.
 The Nobles visual arts department seeks a professional to join the photography department, primarily as a lab technician with the possible opportunity for teaching as well.  We seek a candidate who is technically proficient in operation and maintenance of all manners of film cameras and a traditional B&W darkroom.  Candidates must also have a solid understanding of digital cameras, Lightroom, Photoshop and Epson inkjet printers. The candidate will be working with students during classes with the photography instructor.
 Experience working with young people and a BA, BFA, or MFA in Photography is strongly preferred.
This is a one-year position with a weekly commitment of 20 hours. Organization and self motivation are paramount. Enthusiasm for working in an independent school setting and desire to embrace the school mission and values.  Access to both the wet darkroom and digital lab will be available for personal work after the academic day.
 We seek candidates who would bring a desire for ongoing professional improvement, a diversity of backgrounds and experiences and a demonstrated commitment to young people. Nobles has a long-standing commitment to diversity and takes pride in ensuring that this is reflected within our faculty, staff, and student body. 
Noble and Greenough School is committed to providing a fully on-campus, safe, educational experience for our students and the community. Consistent with those goals, Noble and Greenough has a COVID-19 vaccination policy. Students, faculty, and staff are required to be vaccinated for COVID-19 unless there is an approved exemption for a medical reason or if the vaccine conflicts with sincerely held religious beliefs, practices, or observances, which must be documented to the School and approved. If hired, you will be required to submit a copy of a COVID-19 vaccination card.
 To apply, submit an online application at this link and upload your resume and cover letter addressed to: Michael K. Denning, Head of Upper School.
Noble and Greenough School
Dedham, MA
Middle School, High School
Day, Boarding
All Gender