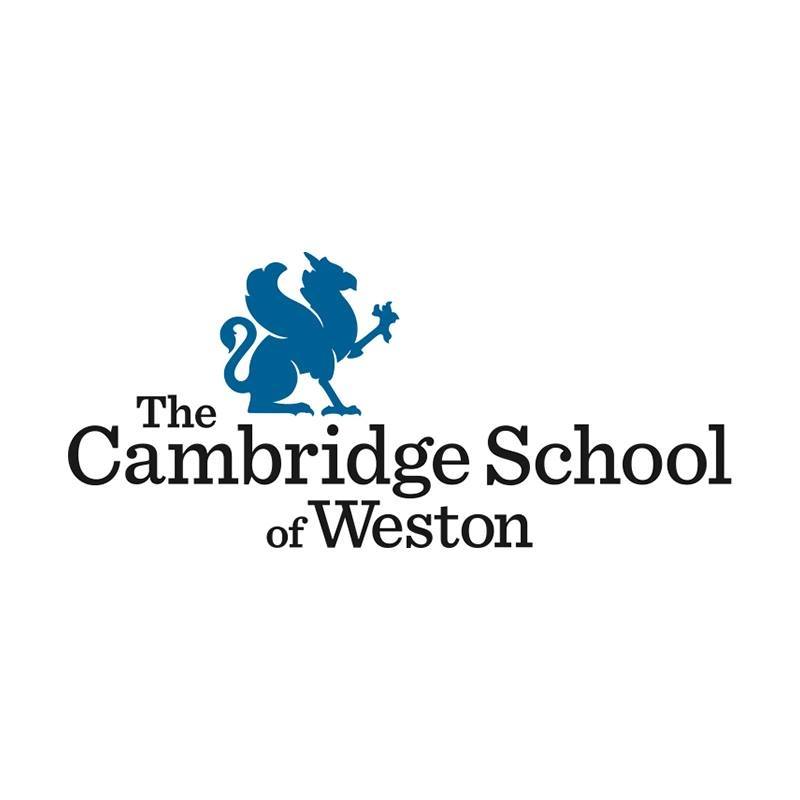 Accredited by NEASC
History Teacher
Faculty / Part-Time
The Cambridge School of Weston, Weston, MA
Part-time History Teacher
Date Posted: April 22, 2022
Starting Date: August 15, 2022
Job Description: 10-month, part-time, faculty position
The Cambridge School of Weston seeks a part-time history teacher to teach a variety of history courses for grades 9 through 12, as well as participate in the community beyond the classroom. Our ideal candidate has a background (through education and teaching experience) in United States history. Additionally, strong candidates will be able to teach a range of other thematic and global history courses.  Applicants must be interested and adept at teaching history through an anti-racist lens. A successful candidate will have strong interpersonal skills; will value progressive, student-centered education; will demonstrate an ability to make strong connections with students; will be passionate about teaching creative students with a variety of learning styles in a boarding and day school environment; and will have experience in differentiating and working in multiple modalities. A strong candidate will also add to the diversity of perspectives within the department. Applicants should be well versed in culturally responsive teaching practices and be interested in further developing their cultural competencies and equity literacy skills. In addition to these qualifications, our ideal candidate values collaboration among colleagues in our vibrant, art-infused school.
Specific Responsibilities for This Position Include:
Teach six blocks (90 minutes); one class each module throughout the school year; or two classes per module for half the school year. Courses may include U.S. Constitution, Race in the U.S.: Black America, Jailhouse Nation!: History of Crime, Punishment, and Mass Incarceration, Borders, and U.S. Cold War
Cooperate in designing curriculum
Participate in all department and all faculty-staff meetings, as well as occasional professional development activities and meetings
Skills and Qualifications*:
Bachelor of arts degree or equivalent required; Masters' degree strongly preferred
A minimum of two years of teaching experience preferred
Background in U.S. history required, background in any other areas of history expertise welcome
Ease with primary and secondary (visual) source material
Comfort and passion for hands-on coursework and assessment
Ability to teach formal research and writing
Facility with current and emerging technology in the classroom
Aptitude with teaching in on-campus, hybrid, and fully-remote learning environments
*The qualifications and skills listed here are representative of what is necessary to effectively perform the essential duties. The list is intended to be illustrative but not comprehensive.
To Apply for this Position:
Please send a résumé, cover letter, and three references to HistorySearch@csw.org. No phone calls, please.
Deadline for Application:
The position will remain open until filled.
School Description:
A leader among America's progressive independent schools, The Cambridge School of Weston (CSW) has been at the forefront of educational innovation since 1886. At this day and boarding high school located in Weston MA, creative, motivated students embrace challenging work and address complex questions — with curiosity and courage. Inspired by the diverse perspectives and high expectations of our justice-minded community, they find and develop what is extraordinary in themselves and in the world around them. CSW's mission is to provide a progressive education that emphasizes deep learning, meaningful relationships, and a dynamic program that inspires students to discover who they are and what their contribution is to their school, their community, and the world.
 The Cambridge School of Weston does not discriminate on the basis of race, color, religious creed, retaliation, national origin, ancestry, sexual orientation, gender, gender identity/expression, disability, mental illness, genetics, choice of health insurance, marital status, age, veteran status, or any other basis prohibited under applicable law. We are an equal opportunity employer and we encourage candidates who will increase our diversity to apply.
The Cambridge School of Weston
Weston, MA
High School, Post Graduate
Day, Boarding
All Gender