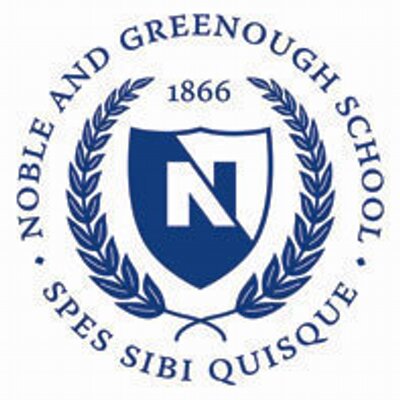 Accredited by NEASC
Part-time Ceramics Instructor
Faculty / Full-Time
Noble and Greenough School, Dedham, MA
Founded by George Washington Copp Noble in 1866, Noble and Greenough School is a non-sectarian, rigorous academic community dedicated to motivating and inspiring students to achieve their highest potential and to lead lives characterized by service to others. Nobles is committed to creating a learning environment that represents diversity of race, gender identities, sexual orientation, religion, ethnicity, national origin, background, experience, and perspective. Doing so is intrinsic to our mission and improves the educational experience for all. 
The visual arts department at Noble and Greenough School is looking for a one-year sabbatical replacement for a ceramics instructor to begin in late August 2024. Qualified candidates must be excited to work with high school students, teaching two sections of a year-long level II class covering hand-building, wheel throwing, and glazing. Applicants should be experienced with studio upkeep, maintenance, and the firing of gas, electrical, and raku kilns. A successful candidate will be part of a vibrant visual art department of working artists and will share the ceramics studio with another full-time ceramics instructor. Collaboration and a willingness to join this community are central to success in this position.  A degree and prior teaching experience is preferred. 
We seek candidates who would bring a desire for ongoing professional improvement, a diversity of backgrounds and experiences, and a demonstrated commitment to young people. People of color, people with disabilities, members of the LGBTQIA+ community, religious minorities, and members of other historically underrepresented groups are encouraged to apply. Learn more about Nobles' commitment to diversity, equity, and inclusion here.
 To apply, please complete the online application and upload a resume with a cover letter addressed to:  John Hirsch, Fine Arts Department Head.
Noble and Greenough School
Dedham, MA
Middle School, High School
Day, Boarding
All Gender