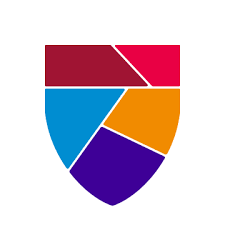 Accredited by NEASC
Office Manager, Dean of Students and Dean of Multicultural Ed
Administrator / Full-Time
The Governor's Academy, Byfield, MA
Job Summary:
Manage the main office along with the main office staff while supporting the Dean of Multicultural Education and Dean of Students; supervised by the Dean of Students.
_____________________________________________________________________________________
Essential Job Duties and Responsibilities:
Dean of Multicultural Education:
Support for Dean of Multicultural Education's responsibilities

Manage budget

Assist the Dean of Multicultural Education with DEI planning for faculty, staff and students

Assist the Dean of Multicultural Education with utilization of the Access Fund.

Coordinate ICO (Inter-Cultural Organization) letter process and attendance

Manage all arrangements for DEI Conferences and travel arrangements

Support with the Dean of Multicultural Education on the Diversity Steering Committee

Assist in maintaining appointment calendar for Dean of Multicultural Education

Schedule internal and external meetings

Other duties as needed
Dean of Students:
Assist the Dean of Students, Associate Dean of Students, and Dean of Ninth Grade/Director of Student Activities, Director of Affective Education/ Dean of Tenth Grade

Manage budget

Partner with Dean of Students with the management of REACH Software

Assist the dean of students with the opening of school for students

Record keeping and filing regarding student discipline, discipline mailings and student files 

Update all office forms and information

Assist with student travel

Coordinate logistics for speakers and conferences

Assist in maintaining appointment calendar for Dean of Students

Other duties as needed
Main Office (under the direction of the Dean of Students):
Maintain all aspects of the main office including: day to day operations, hiring, training, and schedule of Main Office evening staff

Manage Main Office budget

Manage the main office equipment and supply needs – mailings, copiers, etc.

Maintain phone system with main office needs
Answer all incoming calls, screening, transferring, and taking messages, as necessary

Sort and distribute all incoming mail, and meter outgoing mail; prepare monthly metered mail expense reports; maintain and order supplies for mail meter

Order supplies for Federal Express, registered, and other special mailings

Review REACH to make sure students are coming and going in a timely manner and have right driving permissions for Senior Leaves

Maintain log and distribute keys to school vehicles and school buildings

Take utmost care to maintain and protect the confidentiality of the Head of School's Office and for student files that are located in the Main Office; maintain records and correspondence regarding all cases of student discipline

Ensure that people sign out student folders and review while in the main office – student files are not permitted outside the main office

Maintain records regarding adult coverage of the dormitories 

Maintain records regarding on-call drivers for the Health Center

Other duties as needed
Qualifications and Skills Required for the Position
Bachelor's degree preferred  

5-7 years of experience

The ability to effectively present information to students, parents, and school administrators in writing and orally

Discretion and the ability to handle confidential and sensitive matters appropriately

State-of-the-art computer skills; Google Suite, Microsoft Office applications; previous experience using enterprise management systems like Veracross and REACH preferred; 

Ability to effectively multi-task while working in a highly organized fashion

An open and collaborative work style

A high level of integrity and a strong work ethic

Participates in professional development as related to justice, equity, diversity, and inclusion work.  

Must be able to work collegially; must be committed to working in a diverse community and have the ability to communicate effectively with diverse populations.
Successful completion of a criminal records background investigation

Statement of School Values: As an educational community, the Academy has an administration, a faculty, and a student body committed to learning. We pursue this commitment in a dynamic environment that fosters lifelong intellectual independence, responsibility, teamwork, service, and respect for others. We are committed to creating and maintaining a diverse and inclusive community that is physically and emotionally healthy. Applicants for employment are considered without regard to race, color, religion, sex, pregnancy or a condition related to pregnancy, sexual orientation, gender identity, national origin, ancestry, genetic information, age, physical or mental disability, status as a veteran or being a member of the Reserves or National Guard, military service, application for military service, or any other category protected under state or federal law.  If you wish to request a reasonable accommodation to complete this application, interview for the position, or otherwise participate in the hiring process, please notify us. We will consider all such requests in accordance with applicable law.
The Governor's Academy
Byfield, MA
High School
Boarding, Day
All Gender