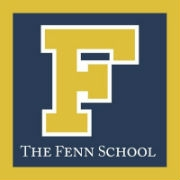 Accredited by AISNE
Office and Event Coordinator
Staff / Part-Time
The Fenn School, Concord, MA
The Fenn School is an independent day school located in Concord, MA which offers a balanced program of academics, athletics, and the arts for boys in grades 4-9.
The Fenn School seeks an Office and Event Coordinator who will be an integral member of the Main Office to support school-wide operations and to coordinate events and meetings. The person in this position will be responsible for internal operational details such as providing afternoon coverage at the front desk in the Main Office, maintaining the school calendar, scheduling school pictures, and arranging candidate interviews for new faculty and staff. In addition, he/she will coordinate events and meetings in conjunction with the Head of School's Office. This includes planning, execution, and post-event follow-up.
The ideal candidate is highly organized, enjoys collaboration and teamwork, embraces autonomy, and is comfortable interacting with all school constituents. Interested candidates must have solid technical  and communication skills, be creative and detail-oriented, enjoy working with people in varying roles and backgrounds, and have the ability to work independently as well as part of a team. Demonstrated ability to multi-task, work within stated schedules, and meet deadlines is essential. This individual will report to the Executive Assistant to the Head of School and serve on a team that also includes an office manager, a receptionist, and a registrar.
This is a part-time ten-month position with the hours of 12:45 p.m. to 5:00 p.m. Monday through Friday from mid-August through mid-June.
Summary of Qualifications:
An Associate's or Bachelor's degree in marketing, management, or related fields is preferred
5+ years of experience working in a collaborative office environment
Excellent computer skills, including Microsoft Word, Excel, and PowerPoint
Experience in student information systems a plus
The Fenn School is fully committed to a culturally diverse faculty, staff, and student body. A successful candidate will welcome participation in the diversity, equity, inclusion, and justice programming and efforts offered to, and in some cases required of, Fenn community members. Fenn strongly encourages applications from traditionally underrepresented groups.
The Fenn School does not discriminate in hiring or terms or conditions of employment on the basis of sex, pregnancy or pregnancy-related condition, age, marital status, military or veteran status, application for military service, race, color, national or ethnic origin, ancestry, citizenship, genetic information, religion, creed, sexual orientation, gender identity or expression, mental or physical disability, or any other characteristic protected by federal, state, or local law.
Interested parties should submit a cover letter, resume, and contact information for professional references to employment@fenn.org. Receipt of materials will be acknowledged via email.
The Fenn School
Concord, MA
Elementary, Middle School, High School
Day
Boys