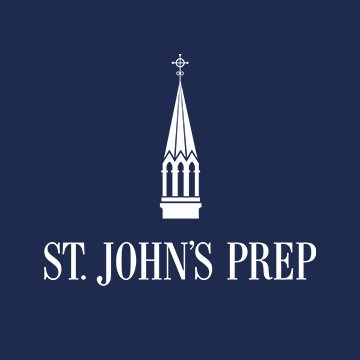 Accredited by NEASC
Network Engineer
Staff / Full-Time
St. John's Prep, Danvers, MA
About St. John's Prep
St. John's Prep is an inclusive, Catholic, Xaverian Brothers Sponsored School for young men in grades 6 through 12. Founded on the Xaverian values of compassion, humility, simplicity, trust, and zeal, we educate students to be, do and stand for good in the world. We enroll approximately 1,500 students from more than 90 communities in Massachusetts, New Hampshire, and Maine.
Position Overview and Responsibilities
This full-time position reports to the Managing Director of Technology and is a leading member of a small IT department. The primary role of the Network Engineer is to manage, maintain, and implement St. John's technology infrastructure. The Network Engineer works with the Managing Director of Information Services, Apple Engineer, and Director of Systems Technology to contribute to general educational and business planning regarding technology and the systems required to support the school's operations. The Network Engineer keeps abreast of developments in information systems technology. In collaboration with others, this position helps to facilitate short-term needs as well as to project long-term needs for information systems and plans strategies for developing systems to meet the school's needs. The Network Engineer works with the Helpdesk Technicians to implement and manage the enterprise desktop environment with a focus on user experience.
Responsibilities include but are not limited to:
Monitor, support, and maintain the school's infrastructure and network services

Maintain documentation of the school's infrastructure and network services

Implement new technology infrastructure as necessary
Create and oversee change management and reporting procedures
Mentor helpdesk support staff on networking 
Serve as an escalation point for support related issues

Ensure confidentiality, security, and reliability of school data and the physical inventory where it resides
Work with other members of the team, vendors, and contract support to facilitate problem resolutions and other projects

Participate with team to manage application demand, new technologies, and change management
Promote the educational and ethical use of the school's technological resources
Skills and Competencies
Exceptional hardware and software problem-solving and analytical abilities

Exceptional verbal and written communication skills

Demonstrated proficiency with networking in the following areas:
Apple desktop environment and tablet 

Wireless and wired environment – Aruba

SAN environment -Nimble and HPE

Virtual server environment –VMWare

Security and disaster recovery applications and devices
Personal Characteristics:
High degree of professionalism

Strong customer service skills, with a heightened sense of urgency and resolve

Team-oriented

Ability to interface in a fast paced environment
Education and Experience
5 years of similar experience

Bachelor's degree preferred
St. John's Prep is committed to building a diverse and inclusive campus community. We welcome applications from underrepresented groups. We seek applicants who demonstrate a commitment to multiculturalism and diversity that is manifested in classroom practice, student engagement, interpersonal communication, and curricular decisions. For more information about our academic, spiritual and student life programs, please visit www.stjohnsprep.org. 
Interested candidates are asked to send a cover letter and résumé to Tracii Schaeublin, Assistant Head of School for Human Resources, at tschaeublin@stjohnsprep.org. Please, no phone calls.
St. John's Prep
Danvers, MA
Elementary, Middle School, High School
Day
Boys