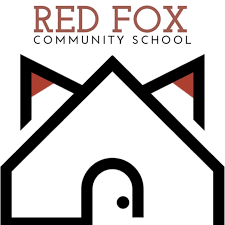 Multi-age Elementary Classroom Teacher
Faculty / Full-Time
Red Fox Community School, Manchester Center ,
Multi-Age Elementary Educator Position for 2023-2024 School Year – Full Time
Red Fox Community School in Manchester Center, Vermont has an opening for a multi-age elementary teacher for the 2023-2024 school year. We seek a teacher who values mindfulness, enjoys teaching spirited, independent children, is committed to social and environmental justice, and welcomes diversity.
About Red Fox Community School:
We have 3 multi-age classrooms serving students ages 5 – 11 years. Our school embraces philosophies from a tradition of progressive and holistic approaches emphasizing experiential project-based learning and is committed to developmentally appropriate play- and place-based learning. It is our mission to educate students to be independent thinkers, creative problem solvers, and engaged, respectful community members. Red Fox Community School teachers are masters of their craft and are constantly refining what they do. 
About the Position:
The successful candidate will be committed to working as a collaborative member of a three person teaching team in a holistic educational environment. The teacher will work with a multi-age class of diverse learners and will be responsible for designing and assessing all aspects of the elementary curriculum—literacy, math, social studies, science—and integrating project- and field-based opportunities with core subject areas. The candidate will possess the leadership skills and confidence to take on the challenge of creating broad-based learning opportunities.
The ideal candidate will:
Create varied opportunities for individualized learning, including scaffolding curriculum to meet the needs of diverse learners.

Devise (and revise) course materials inspired by your own passions and knowledge, previous teaching experience, collaboration with other Red Fox Community School teachers, and an understanding of grade level standards.

Be orientated to a progressive and holistic educational philosophy and have passion for experiential learning and experience in the implementation of project-, play-based curriculum.

Love the natural world and recognize the importance of teaching children about the environment and the importance of stewardship.

Value the importance of time spent outside and advocate for students' need for play and movement.

Create opportunities for students to make community connections, and be interested in planning and leading frequent curricular-based field trips.

Provide loving, strengths-based, age-appropriate guidance for students' social, emotional and intellectual growth; be a patient and compassionate facilitator of students' management of their own learning.

Model excitement about learning, being part of a team, and recognizing the variety of strengths individuals bring to the table.

Ability to work collaboratively and communicate frequently and effectively with diverse audiences — teachers, parents, administration and community organizations.

Be a part of the larger Red Fox Community School family and support the school and its mission.

Have a passion for community building, a friendly demeanor, a sense of humor, and flexibility.
Job Requirements:
Bachelor's degree required, Master's degree preferred. Vermont Teaching License helpful but not required. 

2+ years teaching experience in elementary progressive classrooms or comparable environments and proven classroom management skills.

Experience using observation to develop authentic assessment of the growth and learning of children in addition to creating portfolios, written narratives, and running parent-teacher conferences.

Familiarity with Responsive Classroom, Sounds in Motion, PAF and Investigations is a plus.

Up to date First-Aid and CPR certification.

Citizenship, residency or work VISA in the United States including a background check and fingerprinting are required for employment.
Salary:
This position offers a competitive salary commensurate with experience and paid professional development.
Applications:
Please send your cover letter which highlights what you are interested in working in a holistic/progressive school, a current resume and 3 letters of recommendation to hiring@redfoxschool.org.
For more information about Red Fox Community School please visit our website: https://www.redfoxschool.org/
Equal Opportunity Employer
The Red Fox Community School is committed to maintaining a work and learning environment free from discrimination on the basis of race, color, religion, national origin, pregnancy, gender identity, sexual orientation, veteran status, political affiliation, genetic information or disability, as defined by state and federal laws. Additionally, we prohibit retaliation against individuals who oppose such discrimination and harassment or who participate in an equal opportunity investigation.
Red Fox Community School
Manchester Center ,
Early Childhood, Elementary
Day
All Gender