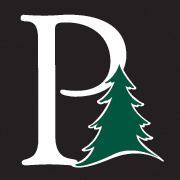 Accredited by NEASC
Mountain Classroom Instructor
Administrator / Full-Time
Proctor Academy, Andover, NH
Proctor Acadmey's Mountain Classroom is a co-ed academic, outdoor adventure, and travel program offered to students in grades 11 and 12. Two ten-week terms consist of an initial week or so of intensive academic focus to jump-start the English, history, and science course requirements followed by a six-week field component to further study, backpack, rock climb, paddle, or visit areas of cultural significance; a period at the end of the term is set aside to evaluate and process the classes and the experience.
RESPONSIBILITIES: Organize, develop, and teach curriculum for two subjects; team teach a seminar on group dynamics/leadership; teach the outdoor skills pertinent to the areas traveled; build the itinerary for each term and assist with the logistics and all aspects of wilderness and front-country travel; share in driving; help maintain equipment, maintain a budget and appropriate communication with campus and parents.
QUALIFICATIONS: Teaching experience and expertise in one of the academic courses offered; experience working with teenagers and facilitating group processes; effective communication skills; extensive experience leading trips (preferably with teenagers and for longer than 2 weeks); advanced outdoor skills and the ability to teach them; a clean driving record; awareness of the demands of extended leadership in diverse settings; WFR certificate; CPR certificate; substantial experience rock climbing (able to fully manage a top rope site), backpacking, or wilderness travel; some paddling experience helpful. A positive attitude and sense of humor are also required!!
BENEFITS and SALARIES: Full-time benefits include 401 (k) plan, health and dental insurance, life and AD&D insurance, short-term disability, and long-term disability. Salary dependent on experience.
OTHER: While the field portion of this position only occurs during the 2nd and 3rd trimesters of the academic year, instructors are expected to be on campus during the fall term to engage with community life and to work on the curriculum and the itinerary.
Proctor Academy is committed to building a community of inclusion across race, gender identity, age, religion, sexual orientation, and experience.  We strongly encourage applications from candidates with diverse experiences and backgrounds.
APPLICATION INFORMATION: Please submit a resume and cover letter
Personal interviews are required, as is a full sequence of vaccination against COVID-19.
E.O.E.
Proctor Academy
Andover, NH
High School, Post Graduate
Day, Boarding
All Gender