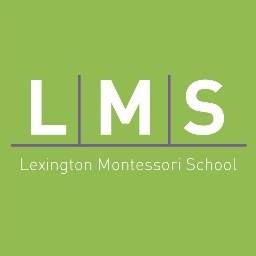 Accredited by AISNE
Montessori-credentialed teachers for Summer Program
Faculty / Seasonal
Lexington Montessori School, Lexington, MA
HORIZONS at Lexington Montessori School is looking for enthusiastic Montessori-credentialed lower and upper elementary teachers who want to have a meaningful teaching experience this summer. Horizons is a program designed to help children from low-income families continue developing academic skills, while also engaging in social and recreational activities. It's an academic enrichment program, but our students tend to think of it as "camp"!
Program Dates: June 27- August 5th, 2022.
Hours: Monday – Friday; 8:00 AM to 4:00 PM (plus 45-minute staff meetings one afternoon per week)
General Description:
Each Montessori teacher will have a co-teacher. Each classroom will also have one junior teacher or intern (high school/college-age students with experience working in a Horizons Classroom). Teachers and interns work collaboratively, reporting directly to the Executive Director.
The Montessori teacher will:
-share responsibility for approximately 24 students during 6 weeks of summer academic and enrichment program
-share responsibility for the planning of different subject areas using Montessori materials, in addition to a range of teaching aids
-maintain attendance records, write lesson plans, teach lessons, create bi-weekly classroom newsletters and prepare final student reports
-set up and take down classroom environment
-supervise Teacher Assistant/Student Intern
-incorporate use of outdoor nature space
-care for students as they engage in outdoor and water play
-travel with students to swimming site and supervise recreational swimming and water play
-attend scheduled field trips, participate in daily meals with students
-participate in weekly staff meeting and HORIZONS LMS Family Visitation Day
-participate in paid Staff Orientation session, prior to June 27, 2022 (dates to be announced)
Useful Links:
Horizons National: https://www.horizonsnational.org/
Horizons at Lexington Montessori: https://www.lexmontessori.org/community/horizons-at-lms
Lexington Montessori School
Lexington, MA
Infant / Toddler, Early Childhood, Elementary, Middle School
Day
All Gender
Montessori