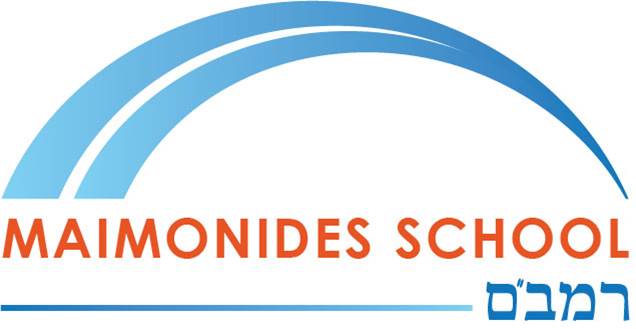 Middle / Upper School Hebrew Language Teachers
Faculty / Full-Time
Maimonides School, Brookline, MA
Maimonides School, a K-12 Modern Orthodox Jewish day school in Brookline, MA, is seeking experienced candidates for full-time and part-time teaching positions for Middle and/or Upper School Hebrew language for the 2023-24 school year.
We welcome applicants with demonstrated teaching experience in Hebrew; a genuine interest in students and their optimal learning experiences; and, given our highly talented Hebrew faculty, a collaborative and collegial mindset with department and school colleagues.  While not necessary for strong consideration, native fluency is a plus.  We are a high-standard faculty built on collegiality, professionalism, self-reflection, and growth in the teaching craft.
The employee is required to sit, talk, hear, and visually interact with staff, students, parents, and visitors. Daily desk work includes telephone and computer time; both close and distance vision is required. Frequent walking both inside and outdoors throughout campus; navigation of stairs as a part of daily routines; and the ability to lift up to 30 lbs. when necessary.
We want you to be part of our team! Maimonides offers an unparalleled dual curriculum in Judaic and general studies, with an emphasis on moral and spiritual development. From early childhood (2-year-olds) through 12th grade, our students are avid learners, eager to engage with each other, their teachers, and their community.
Join our family of outstanding educators and administrators who recognize each new day as an opportunity for creative ideas, collaboration, and connection. Maimonides is more than a school; it is a vibrant community whose members embody kindness and compassion for others.
Competitive salary and benefits commensurate with years of experience and highest degree. Maimonides School is an equal opportunity employer committed to hiring a diverse workforce and sustaining an inclusive culture. Maimonides does not discriminate based on disability, veteran status, or any other basis protected under federal, state, or local laws.
Please submit cover letter, résumé, and three reference contacts to Barak Cerf, Hebrew Coordinator, at bcerf@maimonides.org
Maimonides School
Brookline, MA
Early Childhood, Elementary, Middle School, High School
Day
All Gender
Religiously-Affiliated