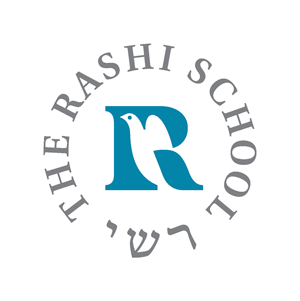 Accredited by AISNE
Middle School Substitute Teacher
Faculty / Part-Time
The Rashi School, Dedham, MA
Job Summary
The Rashi School, the Boston Area's Reform Jewish Independent School, serving students in grades K-8 seeks a Lower School Building Sub for the 2021-2022 school year.
Rigorous academics (both Jewish and secular), differentiated instruction, and a commitment to social justice are core components of a Rashi education. Rashi teachers are collaborative, committed to ongoing professional growth, and promote risk taking, flexibility, adaptability, empathy, and resilience in their students. We seek to employ faculty and staff with diverse backgrounds who model these traits for our students and are eager to support Rashi in fulfilling its mission.
The Middle School Building Sub provides support to Grade 6 to Grade 8 classrooms daily. They are assigned a regular daily schedule and must be ready to shift into a substitute teaching role as needed. All Rashi faculty and staff aim to inspire and challenge Rashi students.
This is an hourly position with a pay of $20/hr.
Duties include:
Work with students individually or in small groups as directed by classroom teachers.
Contribute to a positive and safe learning environment and respond to the individual needs of students.
Provide student supervision on the playground, during mask breaks, recess, and lunch as assigned.
Participate in Kabbalat Shabbat (worship services), and other events, assemblies, and celebrations.
If subbing, clean teaching area at the end of the period. Put all equipment and materials away.
Attend meetings as directed by the Head of Middle School.
Provide short and long-term substitute teacher coverage for Middle School during teacher absences.
Follow the instructional guide and class expectations outlined in teachers' lesson plans.
Perform any other tasks assigned to the absent teacher on that day (lunch, recess, etc.)
Be familiar with fire exits, fire drill procedures, and safety procedures.
The Head of Middle School will assign additional responsibilities based on previous teaching experiences, skills, and education.
Qualifications:
Bachelor's degree required.
Previous experience working with children in a school setting is preferred.
Comfort level with computers and other technology.
Able to adapt to changing circumstances.
A patient and positive demeanor.
Able to communicate effectively with students and parents.
Suitable criminal background check required.
Physical Requirements:
Able to sit, stand, type, twist, bend.
Able to use telephone and computers.
Able to walk stairs.
Able to lift 10-15 lbs.
Able to wear a suitable mouth and nose-covering mask for several hours with short breaks.
The above is intended to describe the general content of and requirements for the performance of this job. It is not to be construed as an exhaustive statement of duties, responsibilities, or requirements.
To apply, send resume, cover letter and list of professional references to jobs@rashi.org.
The Rashi School
Dedham, MA
Elementary, Middle School
Day
All Gender
Religiously-Affiliated