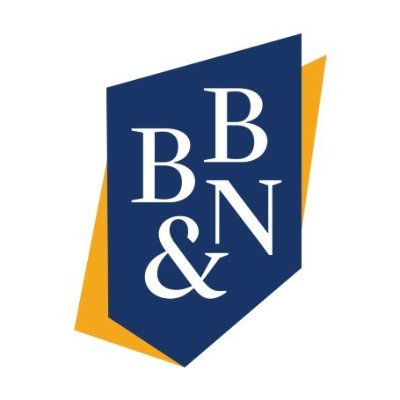 Accredited by NEASC
Middle School Science Teacher
Faculty / Full-Time
Buckingham Browne & Nichols School, Cambridge, MA
Start Date: August 2023
Department: Middle School
Job Summary:
BB&N is seeking a full-time Middle School Science Teacher to work closely with a team of science teachers co-creating, evaluating, and teaching Science 7 (introductory physics) and Science 7 (introductory chemistry). The BB&N Middle School consists of Grades 7 and 8. Responsibilities include teaching 3-4 classes across both grades, working in our co-curricular/Advisory program, and additional responsibilities including coaching and/or supporting the athletic program as well as contributing to current program needs.
BB&N seeks a candidate who is:
Committed to empowering student's voices and to creating a dynamic and engaging classroom experience for students
Dedicated to encouraging middle school-aged students to think deeply about the curriculum, themselves, and the world around them through a lens of scientific inquiry
Committed to creating experiences to foster student curiosity and engage students in meaningful experimentation
A creative and multi-dimensional educator whose personal and professional characteristics will bring new perspectives to our community
Skills and Competencies:
The ideal candidate will have a degree in science or a related field. A Bachelor's degree is required. While a master's degree in a field of science and at least four years of experience teaching science in grades 7-9 is preferred, we understand that not every great teacher's path to teaching is a straight line.
In addition, the ideal candidate will demonstrate the following:
Dedication to working with and an understanding of the developmental needs of middle school-aged students
Commitment to fostering an inclusive community and promoting a growth mindset
Capacity to communicate effectively with students, parents, and colleagues
Collaboration as a team member
Salary: $67,000.00 – $97,400.00
BB&N offers competitive salaries and benefits and employs equitable and consistent compensation practices. Our compensation strategy prioritizes equity of pay for faculty with similar years of teaching and other related experience. Starting salaries for the 2023-2024 school year typically range from a starting salary of $67,000 to the median 20-year teaching experience salary of $97,400.  Both of these salaries are exclusive of additional compensation granted to faculty with relevant advanced degrees.  The starting salary for any hired candidate is based on experience within salary bands.
Compensation for full-time employees includes a 403(b) plan with up to a 10% match of salary and other competitive benefits offerings. Benefits offered to eligible employees include health & dental insurance; commuter benefits; long-term disability insurance, and more. 
To Apply: 
Please upload your Cover Letter, Resume, Personal Statement, and/or Teaching Philosophy and Reference List.
Buckingham Browne & Nichols School does not discriminate on the basis of race, color, religion, creed, age, gender identity, national origin or ancestry, veteran status, sexual orientation, genetic information, or any non-job related physical or mental disability. We welcome candidates who will increase our diversity; we encourage candidates of color and all diverse candidates to apply.
Buckingham Browne & Nichols Schools takes the health and safety of its community members very seriously. Because we serve students, many of whom are not eligible for vaccination due to their age, we require all employees to be fully vaccinated against the COVID-19 virus with the Johnson & Johnson, Pfizer, or Moderna COVID-19 vaccine before commencing employment. Documentation showing vaccination status will be required as part of the application process.
Buckingham Browne & Nichols School
Cambridge, MA
Early Childhood, Elementary, Middle School, High School
Day
All Gender