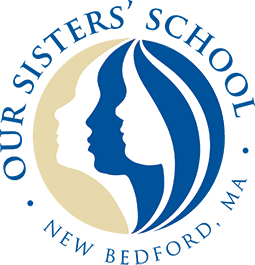 Accredited by AISNE
Middle School Science Teacher
Faculty / Full-Time
Our Sisters' School, New Bedford, MA
Position Summary:
We seek passionate, talented individuals to join our Science instructional team. OSS teachers serve as role models for OSS students while ensuring excellence in academic achievement in the classroom. A qualified individual will demonstrate a strong work ethic, the ability to create and effectively deliver detailed unit and lesson plans, as well as a mindset for educating low-income girls from broad personal backgrounds, while helping to build a positive school-wide community.
Details OSS Science teachers point out as noteworthy:
Engaged students in their formative years
A beautiful Outdoor Classroom including a teaching garden with beds for flowers vegetables, and a greenhouse
Curricular flexibility (within a standards framework) which allows for creative and inspired instruction
Access to adequate lab equipment and science supplies
A supportive admin team open to ideas
Intimate relationships and collaboration/PD opportunities with major organizations on the SouthCoast of MA ex: Mass Marine Educators, MA Audubon, Buttonwood Park Zoo, Community Boating Center, etc.
Responsibilities – Complete the specific tasks associated with the general responsibilities listed below:
§  Teach engaging, developmentally appropriate and challenging lessons with research-based pedagogy /best practices; promote a culture of learning
§  Support the development of interdisciplinary curriculum, vertical alignment, unit planning and pacing guides
§  Assess and report on student progress in accordance with school policies and practices
§  Effectively manage classroom environment in accordance with school policies and culture
§  Co-organize and supervise grade-level field trips and events
§  Lead or co-lead homeroom period and routines
§  Serve as an advisor and advocate for an assigned group of students
§  Lead a weekly club
§  Engage in staff duties such as student lunch/recess, passing periods and responsibility for community spaces
§  Fulfill duties remotely, if possible, when offsite work is required
§  Other duties as assigned
Our Sisters' School
New Bedford, MA
Elementary, Middle School
Day
Girls