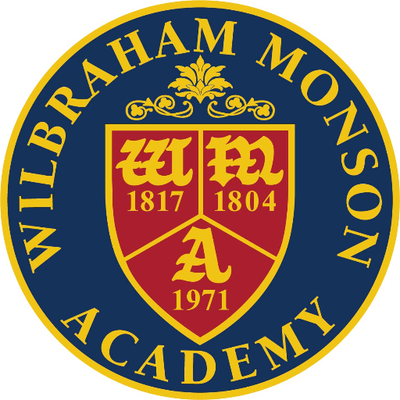 Accredited by NEASC
Middle School Science
Faculty / Full-Time
Wilbraham & Monson Academy, Wilbraham, MA
WHO WE ARE 
Wilbraham & Monson Academy, situated on 400+ acres in Western Massachusetts, is an  independent day and boarding school of 410 students in grades 6 – postgraduate. The primary goal of our Middle School is to promote the intellectual, social and physical growth of young  adolescents. We seek to stimulate and satisfy the innate curiosity of our young learners and aim  to develop them into conscious leaders.
ACADEMIC PROGRAM RESPONSIBILITIES 
Wilbraham & Monson Academy seeks a full-time Upper School Science Teacher for the 2023-2024 academic year. The position will work with Grade 8 students in small classes of 8-12  students. The curriculum, predominantly physical science, challenges students to think like scientists and to perform hands-on scientific investigations. All faculty are also teamed with 5-6 students to whom they will serve as an advisor, meeting once per week and being responsible for checking in on their academic and social well-being and progress.
AFTERNOON/ATHLETIC PROGRAM RESPONSIBILITIES 
All faculty at Wilbraham & Monson Academy are also expected to participate in our afternoon  program for two out of three seasons.
RESIDENTIAL RESPONSIBILITIES 
If living on campus, faculty are asked to provide one night a week & one weekend a month of dorm  supervision.
If living off campus, faculty are asked to provide four weekends a year of activity duty/supervision.
The ideal candidate will be an educator with the following qualifications:
Minimum of a bachelor's degree in Science or relevant field
Minimum of 2-3 years of successful classroom teaching experience
Demonstrated understanding of differentiated teaching and learning approaches
Track record of collaboration with colleagues
Athletic coaching experience
ABOUT WMA 
Wilbraham & Monson Academy is an independent coeducational school that offers a  comprehensive compensation and benefits package featuring generous paid time off, employer  retirement (403b) match, health, dental and vision insurance, along with short-term and long-term disability, privately insured paid family medical leave, tuition remission and professional  development.
Wilbraham & Monson Academy
Wilbraham, MA
Elementary, Middle School, High School, Post Graduate
Day, Boarding
All Gender